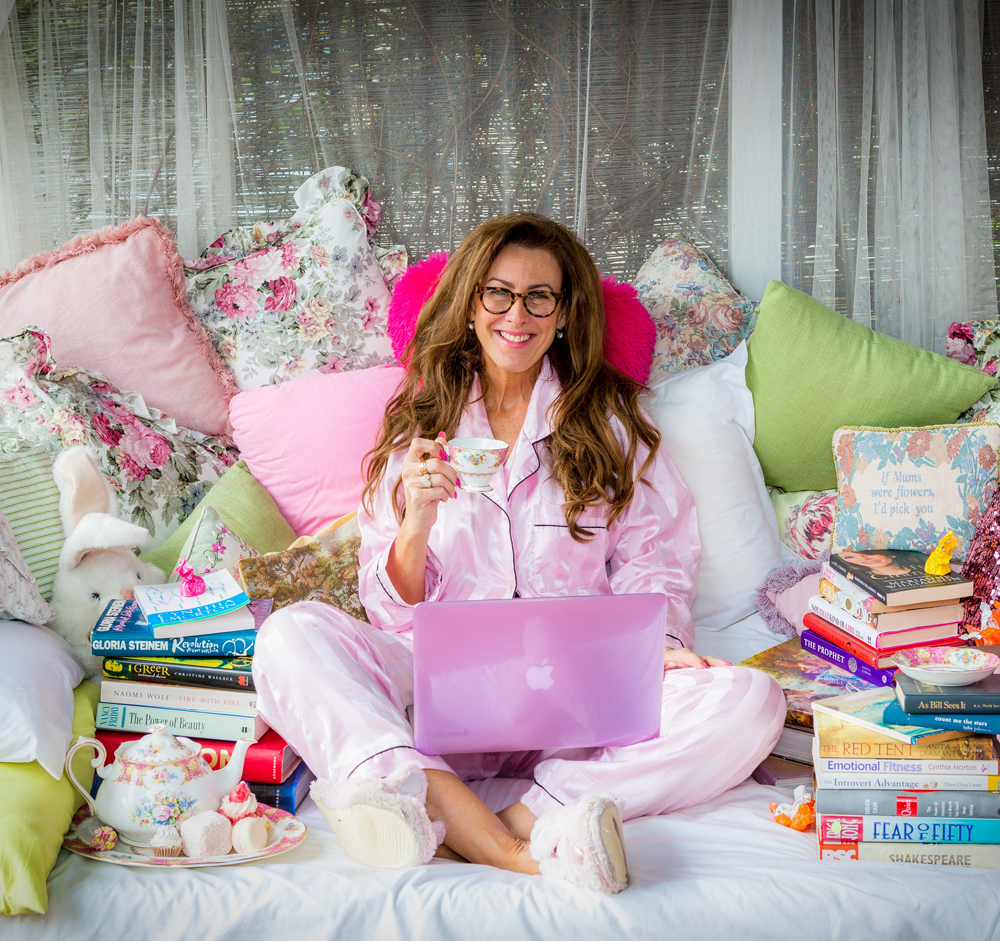 I'm most often described by my clients and audiences as a Wordsmith or A Hope Masseuse however, some of my younger teen clients choose to call me their Fairy Godmother… this is my most cherished title of all. 
For the past two decades my Emotional Fitness techniques have been recognised nationally.  I have been honoured to earn and win the following awards: An Award of Distinction for Services to Humanity (Australian Medical Assoc. of Qld 2004), Australian of The Year Award (Local Hero Category 2005), Pride of Australia Medal (2007),The Prime Ministers Award for outstanding contribution in drug and alcohol endeavours (2007).
Becoming a published Australian Author of six books has gifted me with a thriving private practice and created a diverse range of speaking opportunities. Testimonials on my private sessions, workshops and keynotes from media personalities include Deborah Hutton, Wayne Carey and Robin Bailey.  Leading academics Professor John B. Saunders and Dr. Beres Wenck have been supporting my work since 2000.   Reviews from the Royal Brisbane Hospital Alcohol and Detox Unit (H.A.D.S Unit), The Australian Defence Forces (Soldier Recovery Centre) and my work as an Ambassador for Relationships Australia are available to review on this website. Just click on Testimonials on my Home page.
My first television appearance commenced as a guest panellist in 2002 on Beauty and The Beast with amazing Aussie legends like Ita Butrose, Lisa Wilkinson, Carlotta, Jeannie Little and the late, great Stan Zemanek.  My most recent television adventures have been on Channel Nine's weekend series Destination Happiness sharing weekly my Emotional Fitness tips.  If you'd like to view any of my interviews please click here to visit my YouTube Channel.
Born September 20, 1962 I'm no spring chicken anymore and honestly quite relieved to have arrived at middle age relatively sane and absolutely clean and sober since 1995.  I am also an extremely proud mum of my two beautiful sons born in 1987 and 1988.  And no one is more surprised and delighted than me to be peacefully married to my darling hubby five years my senior.  We met in 2004 and ever since his love for me (thank God) has roared louder than my fears.  I'm so eternally grateful for another marital crack at my happily ever after with this adventurous, wise, loyal and romantic silver fox I affectionately call Mr. Delicious.
If you'd like to contact me feel free to email me
Lotsa love Cynthia xxx
Cynthia can also be followed on Instagram #EmotionalFitnessRecovery or Facebook cynthiamorton.com.