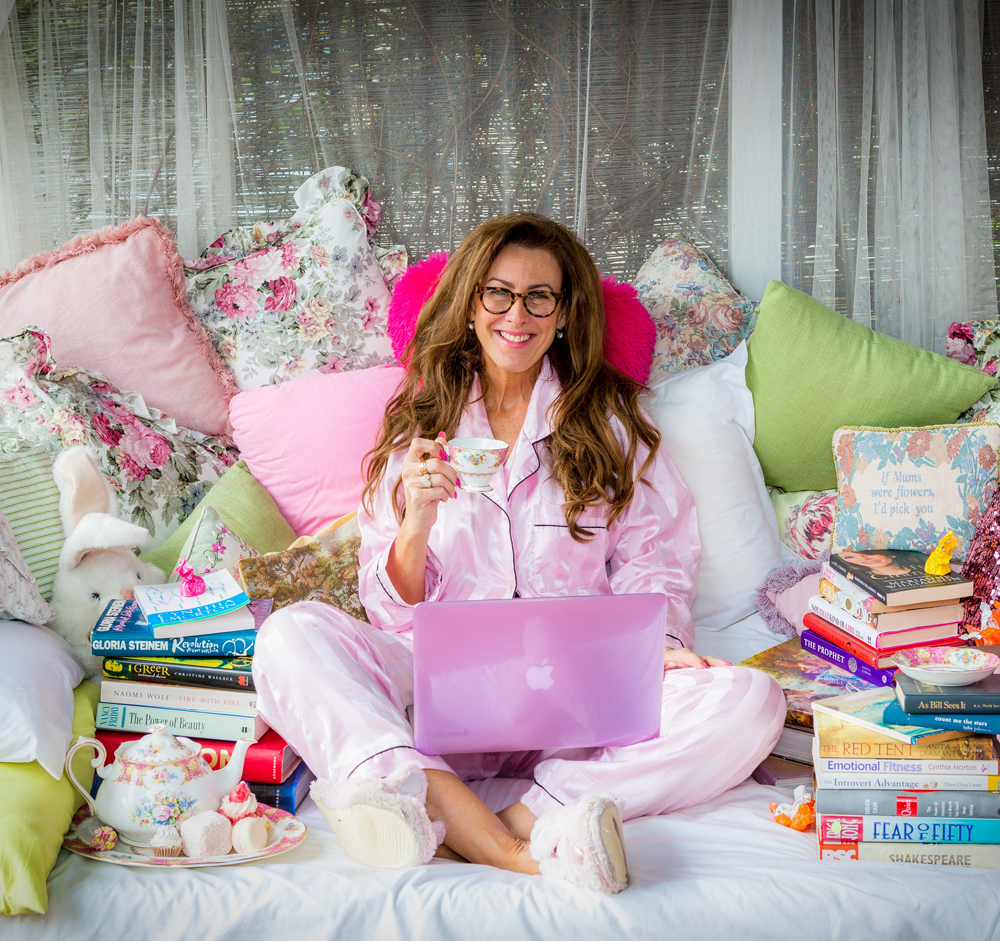 Hope Masseuse, Wordsmith, Speaker, Author and creator of the Emotional Fitness program
Cynthia Morton is a bestselling Author, Blogger, Speaker and Founder of the multi award winning Emotional Fitness Program. Often referred to as the Hope Masseuse, Cynthia aged 54 is a mother of two sons. She has been working in the field of Emotional Fitness since the early 90's and has helped tens of thousands of Australians – from the leaders of commerce and industry, indigenous communities, The Australian Defence Forces Soldier Recovery Service, The Royal Brisbane Hospital, Relationships Australia (Qld.), elite athletes and teens – improve their Emotional Fitness, health and well-being.
Cynthia's extraordinary work has been nationally recognized with an Australian of the Year Award (Qld. Local Hero Category 2005), The Prime Ministers Award of Excellence Award, The Pride of Australia Medal and an Award of Distinction for Services to Humanity (Australian Medical Association Qld.)
Cynthia Morton's keynote speaking engagements, presentations and workshops offer a common sense formula and emotional tools that take the individual on a voyage of discovery. She explores the impact emotional illiteracy and heart trauma has on a human heart as it gets stuck in the mode of survival. Cynthia has personally struggled with inaccurate mental health labels throughout her own lifetime as a recovering alcoholic/addict and survivor of domestic violence and childhood abuse.
A Helping Hand with Life her first book released in 2000 became a top ten bestseller. Cynthia's second book Emotional Fitness (co-authored by Dr Timothy Sharp) was published by Finch publishers in 2004 and is still a steady seller over a decade later.
Cynthia's third published work, a quartet of books called The Four Seasons of the Heart was launched to coincide with National Mental Health Week in October 2016. Based on the four seasons of the calendar year, The Four Seasons of the Heart consists of four books full of beautiful black and white images that Cynthia's husband Mr Delicious has lovingly photographed. The Four Seasons of the Heart is a resource guide, that shares everyday examples on how to build and sustain Emotional Fitness. The focus being placed upon the language of the heart helps the reader master how to Hearticulate their truth with confidence, clarity and calm assertion.
Cynthia writes a regular Emotional Fitness column in Style Magazine, her free Daily Word Vitamins and videos are accessible at Balancebydeborahhutton.com and at cynthiamorton.com. Many diverse mini Emotional Fitness Videos can be viewed on her YouTube channel as well as tv appearances and interviews.
Cynthia can also be followed on Twitter @cynthiajmorton, Instagram #EmotionalFitness or Facebook cynthiamorton.com.