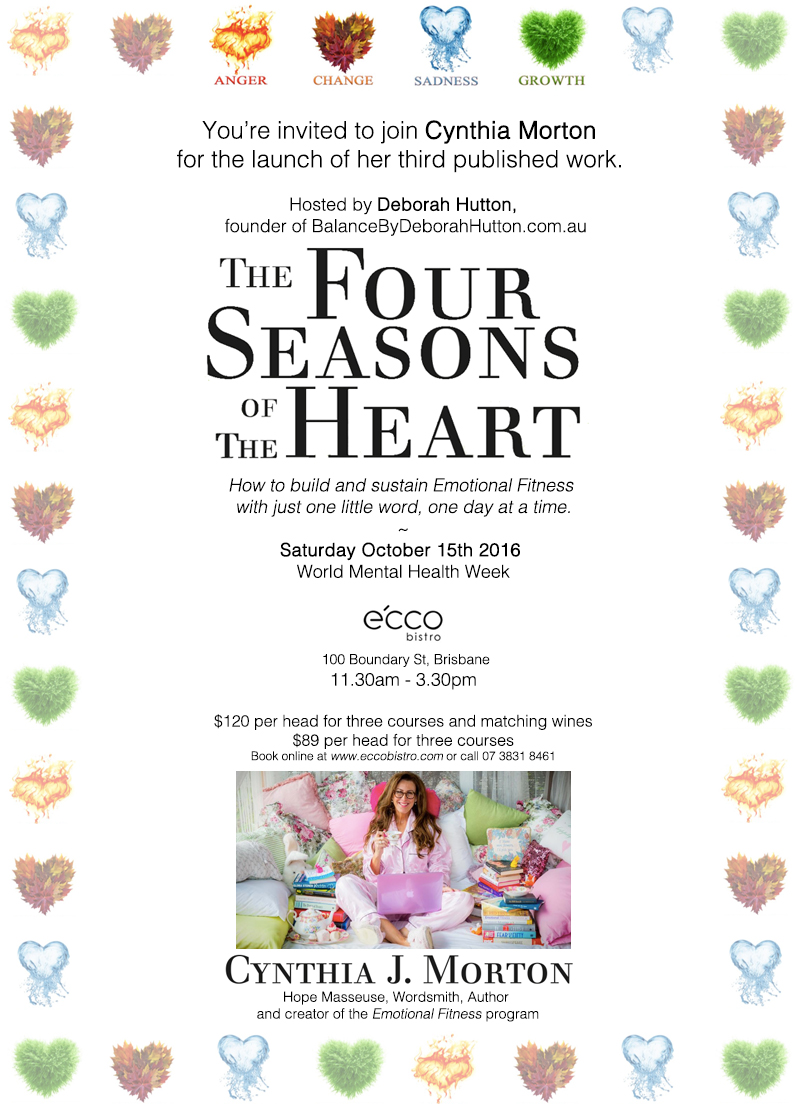 Please see invite to the Brisbane Launch of best selling Author, Cynthia Morton's third published work The Four Seasons of The Heart.
Hope Masseuse, Wordsmith, Speaker, Bestselling Author and creator of the Emotional Fitness program, Cynthia Morton is about to publish her third work … a quartet of books, The Four Seasons of the Heart. The Australian book launches in Sydney and Brisbane coinciding with National Mental Health Week, 9-15 October 2016.
Learn more about Cynthia Morton
Founder and Publisher of Balancebydeborahhutton.com.au, media personality, motivational speaker and author, Deborah Hutton, who also wrote the book's foreword, will co-host the three-course sit down lunch for the Brisbane launch with Cynthia on Saturday October 15th, 2016 at e'cco bistro, Brisbane
Based on the four seasons of our calendar year, The Four Seasons of the Heart is a resource guide that shares everyday examples on how to build and sustain Emotional Fitness through the series of Anger, Change, Sadness and Growth.
 To attend the Brisbane Launch, please Book Online or call (07) 3831 8461