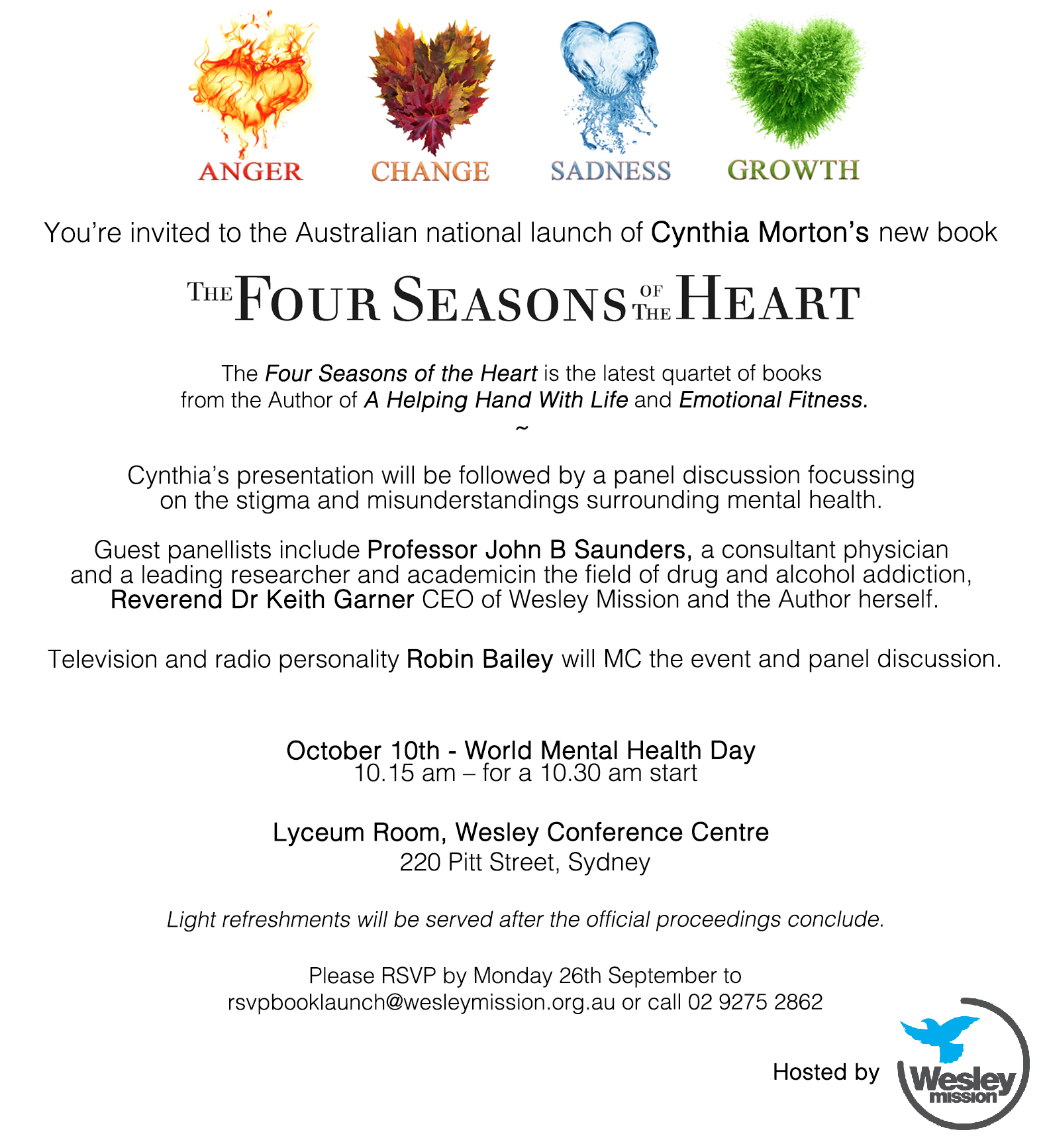 Please see below an invite to the Australian National Launch of Best-Selling Author, Cynthia Morton's third published work The Four Seasons of The Heart.
Hope Masseuse, Wordsmith, Speaker, Bestselling Author and creator of the Emotional Fitness program, Cynthia Morton is about to publish her third work … a quartet of books, The Four Seasons of the Heart.
Wesley Mission is pleased to host the launch at their Conference Centre in Sydney on Monday 10 October (National Mental Health Day) beginning at 10.30 am, coinciding with National Mental Health Week (9-15 October 2016).
Learn more about Cynthia Morton
For more information about Wesley Mission or any of its services, please go to:
www.wesleymission.org.au
Based on the four seasons of our calendar year, The Four Seasons of the Heart is a resource guide that shares everyday examples on how to build and sustain Emotional Fitness through the series of Anger, Change, Sadness and Growth.
To attend the Sydney Launch, please email
rsvpbooklaunch@wesleymission.org.au or call (02) 9275 2862