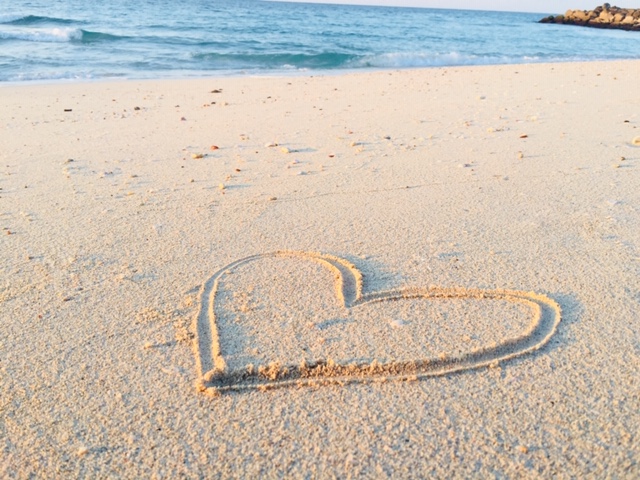 Avoiding UNHAPPINESS is not the road to HAPPINESS.
Where is the HAPPY PLACE you go to when you are UNHAPPY?
Avoiding owning our UNHAPPINESS and sitting with it so we can deal with it simply magnifies our problems.
Until we can accept and become willing to work with UNHAPPINESS that visits all of us from time to time we will remain unable to relax and fully enjoy our HAPPY times.
I am a child of the 60s who grew up watching I Dream of Jeannie. Whenever Jeannie felt upset she would retreat to her bottle, sit with her dilemma and find a solution. And what a divine HAPPY PLACE she had. A gorgeous female sanctuary gilded with gold, plush pink and velvet-cushioned comfort safe from the world that misunderstood her.
Thank God for Jeannie is all I can say. The visual of her safe from her "master" or anything that could upset her, relaxed and on her own in her bottle was one I used amid the violence and horrors of my childhood. I called my inner sanctuaries where I hid like Jeannie, my secret sparrow fairy tunnels. I magically closed my eyes and the secret pathways to my peaceful inner getaway for one would appear. The deeper I disassociated from my external war zone running into my internal tunnels, the safer and more beautiful my inner sanctuaries became. They protected and welcomed my heart as I emotionally took shelter from the male predators hunting my little body.
In adult life I still visit my fairy tunnels that deliver me safely to my sacred HAPPY PLACE at dawn and dusk every single day. I do it via meditation. I plug in my heart and this ritual charges me up for the day, reminding me if the outside world all gets too much I can return home to where my female safe sanctuary is and catch my breath.
When there is a need to pay attention to arising UNHAPPINESS, where do you go?
Where is your HAPPY PLACE?
Do you ignore UNHAPPINESS and avoid sitting with it at all costs?
Do you numb yourself off with booze, drugs, starving, bingeing and spending or manic exercise?
Do you look for someone to blame so you can dump it rather than process it?
Do you busy yourself with self-righteous tasks like housework, cleaning or go to work early, stay at work late, or bring work home so you are emotionally unavailable?
Perhaps you have worked out running from UNHAPPINESS just puts it on hold, creating more. Maybe you stand still, stop what you are doing and deal with it.
Do you sometimes just close your eyes, take a few deep breaths and transport yourself to a beach somewhere, or a beautiful memory with someone you love? Maybe you have a ritual of meditation, you go to church, a temple or drop to your knees and pray whenever your UNHAPPINESS needs attention.
I invite you right this moment to assess where your heart goes to feel safe when UNHAPPINESS arises, draining your enthusiasm and upsetting your emotional balance.
Our HAPPY PLACE needs to be furnished with love, beauty and hope. It can be a place we pull up in our imagination, a room in our house or through keeping company with Mother Nature's infinite supply of HAPPY PLACES. Nature provides us all with sanctuaries to help us wash away our UNHAPPINESS if we will just surrender and take time out from the dramas of life. The mountains, the ocean or even just a walk around the block can help us face our UNHAPPINESS and sort through it, one step at a time.
Eckhart Tolle reminds us …
"The primary cause of our UNHAPPINESS is never the situation, but our thoughts about it"
Lotsa love Cynthia xxx
© Copyright 2016 Cynthia J. Morton Emotional Fitness™