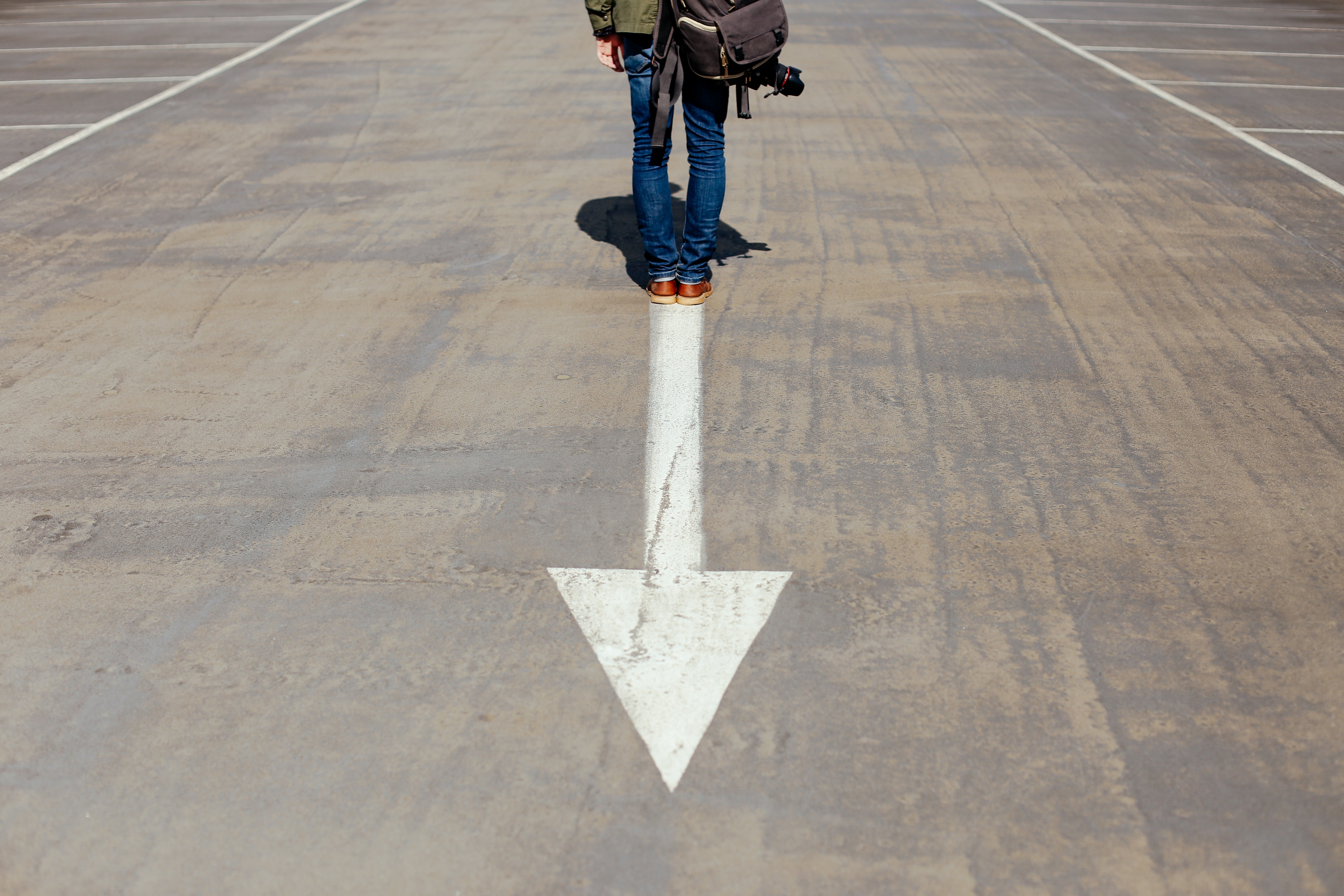 Sometimes it feels like we are not emotionally progressing in our relationships but going BACKWARDS.
When preparing to kick a goal in life it is necessary to deliberately take steps BACKWARDS in order to gain some momentum as we claim our power to break new ground.
We are organically wiser and stronger than we give ourselves credit for. In hindsight we will be grateful for those moments we were willing to let go of our ego and honour our heart's truth, even if it meant a step BACKWARDS.
When I got clean and sober back in 1995 I thought naively that I would start progressing and moving forward in life immediately!
I did, but the route love took me on was to first make a U-turn and go BACKWARDS.
I needed to clean up the mess left dumped in my heart's bedroom from past trauma and self-neglect. Nobody else from my past showed up to help me.
The mess accumulated in our own heart's private bedroom is nobody else's mess to clean up in our adult lives than ours. Yep, it does not seem fair when others dumped some of it there too, but that is the way it is for us all. So we either complain about the emotional mess in our heartroom, avoid it, and avoid love, or roll up our sleeves and clean our shit up!
Turning around and going BACK towards our messy fear-filled heartroom is vital if we want love to move in and stay, not just visit. When we become willing to declutter our heartroom and make it inviting and a spacious room for love, only then will love in its wisdom decide to move in, relax and stay.
Sometimes our biggest arguments and our deepest heartbreaks where we feel like we regressed are vital. We often argue and complain when we can no longer avoid the truth that we need to finally commit to cleaning out the decaying emotional rubbish from our past.
Most of us, who have not yet reached sainthood, get a little pissed off with all the damned work it takes to make room for love.
But love is worth the work.
Our attitude and behaviour towards making room for love determines the quality of our relationships. All relationships require we keep our own heart's emotional bedroom tidy. It is about respect for ourselves and those we choose to love.
In order to accelerate our emotional progression in relationships old fears need to be cleared out to make room for love.
If we don't do it willingly it seems, old Cupid will take charge and draw his bow (without our permission), penetrating the shut door of our heartroom with an arrow of love.
Arrows too can only be shot by pulling them BACKWARDS.
We cannot avoid it, if we want love we gotta turn around, yes, go BACKWARDS for a while and clean up our emotional mess.
So if life feels like love's magnetic pull is taking us BACKWARDS, it's because we're being prepared to launch through our fears into our birthright to allow more love to move into the heartroom of our lives.
Lotsa love Cynthia xxx
© Copyright 2016 Cynthia J. Morton Emotional Fitness™
This Word Vitamin is an excerpt from my latest bookset "The Four Seasons of the Heart". If you would like to order your own full set of Daily Word Vitamins one for each day of the year, in book form for yourself or as a gift just click on the SHOP tab and place your order.