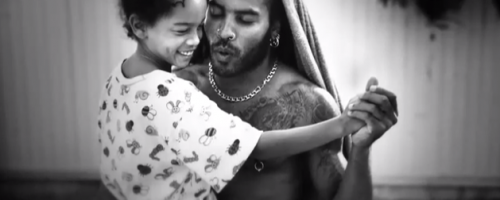 CLEAN and SOBER
"Affliction comes to us, not to make us sad but sober; not to make us sorry but wise"
H.G. Wells puts sobriety and wisdom into a simple context that applies to all humanity, not just recovering boozehounds like me.
CLEAN and SOBER is a term that does not only apply to those recovering from addiction like myself. To feel emotionally CLEAN is so calming for us all.
Knowing how to do our own emotional laundry and not mix our loads of dirty laundry with others is a wise way to live. Being disciplined to stay away from gossip, blame and shame keeps our hands and nose CLEAN from the grubby habit of not minding our own business.
SOBER is also an often-underestimated word that did not originate only in relation to alcohol. It's actually Greek in its origin and simply translates to mean "to keep safe, to regulate the body and to remain sound-minded."
Living emotionally CLEAN and SOBER is just a healthy and wise lifestyle choice as we mature. It is what our Emotional Fitness is based upon. Some clients I work with are simply seeking "emotional" SOBRIETY; some are in need of the whole package (like me), emotional, physical and spiritual.
For me and for one in 10 human beings on our planet, living CLEAN and SOBER not just "emotionally" but also "physically" becomes imperative for our survival.
For us recovering addicts we get two birthdays a year. Our belly button one, the day we were born, and our sobriety birthday. The day we surrendered our ego and let love rule. These days I feel most privileged as I live a life of abundance on every level. With it comes a great deal of responsibility to ensure I don't disappear up my own arse and let my ego get drunk on complacency. So the emotional responsibility homework never ceases and I have learnt to complain less. Luxury problems are a gift at this stage of my journey after many years of difficult struggle on so many levels in my early days of learning to live CLEAN and SOBER.
I just wanted to remind you that the CLEAN and SOBER waltz is one worth learning about, as my husband, sons and friends have. It is just a great, albeit rare dance to know and master.
Even if you are in the 90% of humanity that don't have any addiction issues, learning the dance steps to living "emotionally" CLEAN and SOBER (safe body, sound mind) is quite simply a beautiful waltz to know.
If like me you sit in that 10% of humanity as an addict that not only benefits from "emotionally" but "physically" and "spiritually" living CLEAN and SOBER you have my utmost respect and admiration!
Whether you are one day CLEAN and SOBER or you have 30 years of SOBRIETY, it is a bloody tricky dance to master sometimes.
My first day living CLEAN and SOBER was on October 12th, 1995. Every year when it comes around I ensure I have some time out with myself beforehand to realign and check my ego before I celebrate. Yes, of course, then it is with cake! Every year I am so bloody amazed and grateful when it is my CLEAN and SOBER birthday date. That date in the calendar means I have clocked up another consistent year without one drop of alcohol, any drugs or cigarettes at all. One day at a time. A bloody miracle, I thank Mother Nature and Father Time, my heart's God and Goddess for this privilege every day.
We all have our challenges to face, addict or not, in this life of ours.
CLEAN and SOBER living, whether it is on just an "emotional" level, or the whole box and dice that us addicts need to subscribe to "emotionally, physically and spiritually", is essential for growth.
Learning even just the "emotionally" CLEAN and SOBER dance steps, whether we are willing or not, becomes vital to our wisdom and emotional maturity.
So may we all choose to become a little more aware of the CLEAN and SOBER waltz and take better care of our physical safety and Emotional Fitness, just one day at a time.
In the timeless words of Lenny Kravitz, living CLEAN and SOBER simply means we have decided to surrender our fears, face ourselves and our responsibilities with grace and authenticity as we make the decision to finally …
"Let love rule."
Lotsa love Cynthia xxx
© Copyright 2016 Cynthia J. Morton Emotional Fitness™