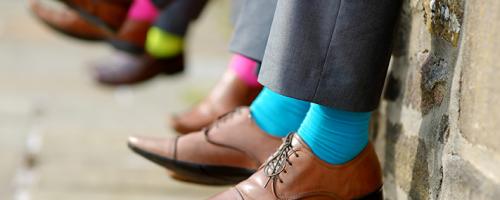 COLOUR
"So don't be afraid to let them show, your true COLOURS, are beautiful, like a rainbow." Ahhh, sing it Cyndi Lauper!
COLOUR assists us to feel safer or freer.
COLOUR is a silent energy portal direct to our heart that helps us in our choice to either share or protect our hearts energy.
Conscious and subconscious feelings are at play when we deliberately select COLOURS and how we choose to express ourselves through the theatre of dress.
If blacks, greys and dark COLOURS dominate our choice when we dress we're choosing to be protective of our heart, keep it out of the sun to rest in the shade so to speak.
If neutral tones beige, muted COLOURS i.e. pastels, creams and white are our hearts choice this indicates our desire to remain neutral, emotionally gentle and non confrontational, even sometimes in camouflage so we gently blend heightening our sense of belonging, yet not wanting to stand out too much.
Flexible bright COLOUR choices indicate our desire to enjoy being seen, have fun and play out in life's sun. The rainbow of pure COLOUR offers us all free reign in generously expressing our hearts creative and unique blend of our personal energy!
Sometimes work uniforms call for conformity, yet we can still gift ourselves with some of COLOURS sunshine in the choice of our socks, undies, lipstick, ties, jewellry even a secret squirrel polka dot handkerchief!
So how will we choose to show our hearts true COLOURS today?
I personally find I can never have enough COLOURFUL feathers, sparkling crystals, delicious lipsticks, tassels, pompoms and glitter myself!!!
As James Henry Leigh Hunt reminds us ….
"COLOURS are the smiles of Mother Nature"
Lotsa love Cynthia xxx
© Copyright 2016 Cynthia J. Morton Emotional Fitness™