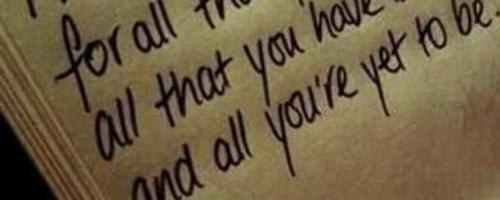 COMMITMENT
Let's talk about the big "C" word.
Our intentions and our words may reveal our heartfelt desires, however, it is only our consistent actions that reveal an authentic COMMITMENT to intimacy.
The most challenging component of COMMITMENT in our intimate relationships is actually accepting, not complaining, about the fact that we have committed to the ongoing process of mutual understanding, conflict resolution, compromise, learning and forgiveness.
We sign up for these challenging emotional workouts like we sign up for gym workouts. No matter how many conversations it takes, or how uncomfortable those conversations might be, quality relationships require emotional effort and emotional COMMITMENT. Emotional work is always inconvenient for our self-important ego. Putting our love before our ego is what separates the closed-hearted boys and girls from the COMMITTED Emotionally Fit men and women.
So let's remember loving relationships are a luxury and privilege, and that all healthy relationships require our wholehearted COMMITMENT to continually showing up to partner in the necessary emotional workouts.
Let us also remember love is THE most worthwhile and rewarding long-term investment life offers us. Our ego will try to talk us into giving up on love, however, our heart knows authentic love for ourselves and others is the only way we find joy and remain sane in this unpredictable world.
When confronted with a challenge a loving, COMMITTED heart will take responsibility and search for a solution, however, an ego-driven undecided heart will sling blame and shame, always searching for an easy escape.
What shape is your heart in when it comes to ongoing, healthy COMMITMENT to those you say you love?
Lotsa love Cynthia xxx
© Copyright 2016 Cynthia J. Morton Emotional Fitness™