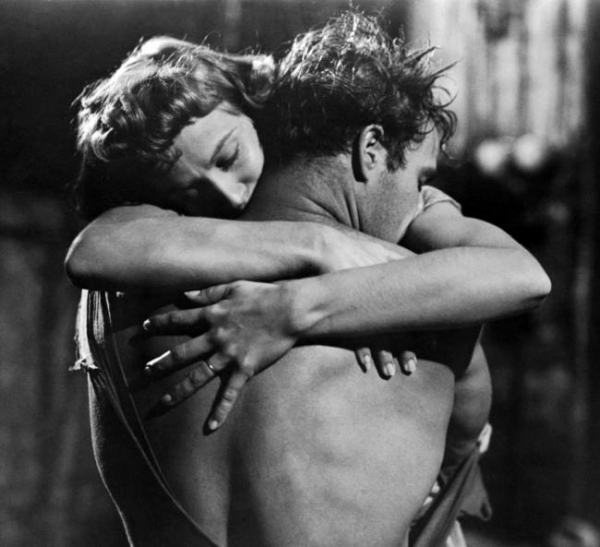 "Love is an irresistible DESIRE to be irresistibly DESIRED."
Robert Frost advises.
Heartfelt DESIRE grows deeper, more personal and privately beautiful as we mature. Our deepest DESIRES are actually born from past disappointments, grief and sadness that we have endured. If we are courageous enough we can recycle our sadness and reuse it as emotional fuel.
I often remind my clients of a universal truth I have observed in my own life and in those of others and that is …
"Shit makes great fertiliser."
It takes a lot of manure to grow lots of beautiful roses. So if like me you have endured a few shitty chapters in your life's story so far, great news! It means you can fertilise a helluva lot of roses.
The depth of our sadness equals the height of the happiness we secretly deserve and DESIRE. Heartfelt happiness is our birthright we all have to work for and claim.
Our greatest mission in life is to not give up on love, no matter how shitty and sad some past relationships have been. Giving AND receiving love that is.
Many of us master one level, but balancing both is easier said than done.
Quenching our heartfelt DESIRE within long-term relationships requires a disciplined heart from both parties to keep our heart's fire burning and yearning for more. DESIRE lives in our heart; lust is of our mind and body.
Lust takes all yet gives little. It is a co-dependent, disempowering state of need fuelled by an empty heart.
DESIRE gives all yet requires little. It is an empowered and interdependent healthy state that is fuelled by a full heart.
Freedom and commitment are the two opposing yet rhythmic choices that are necessary to create and sustain heartfelt DESIRE.
Remembering to mind our own business so both hearts remain free to express, yet remain committed to respect, is a rare and timelessly attractive skill in relationships … it isn't always easy to balance.
This giving and receiving business of love takes courage.
The older and more hurt we have been, the braver we need to be.
So let's remember from now on to check in with ourselves first if we DESIRE more DESIRE in our relationships.
Is our focus on getting or giving, or both?
For DESIRE to survive long-term it needs to be both.
When we are all about getting it is an indicator that we lust after external proof to feel validated and that we are fear-driven.
When we are all about giving but remain unavailable to also receive is about people pleasing and being in control, yep, we are still fear-driven.
When we are all about giving and receiving, it is an indicator our relationship with ourselves is in good shape. This is a love-driven state.
When we carry internal abundance our heart's cup runneth over and we become more DESIRABLE partners.
Genuine, healthy self-love and self-respect is an attractive turn-on.
Being fearful of either giving or receiving love is a turn-off.
Let us just ensure our giving is pure and balanced out by an equal ability to also receive.
Giving or receiving only makes relationships a one-way street and kills DESIRE. Whereas giving AND receiving nourishes both parties and creates delicious DESIRE.
For heartfelt DESIRE to survive in any relationship long term our DESIRE for giving love needs to be greater than our fear of receiving love.
Hmmmm …. lots of homework I just set there for myself again. We teach what we need to learn the most, ain't that the truth!
Lotsa love Cynthia xxx
© Copyright 2016 Cynthia J. Morton Emotional Fitness™
This Word Vitamin is an excerpt from my latest bookset "The Four Seasons of the Heart". If you would like to order your own full set of Daily Word Vitamins one for each day of the year, in book form for yourself or as a gift just click on the SHOP tab and place your order.