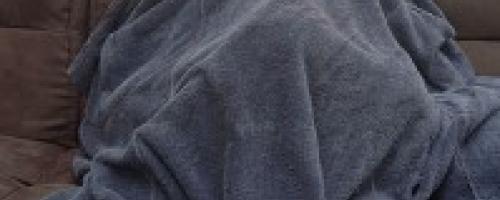 EMOTIONALLY UNAVAILABLE
It takes an EMOTIONALLY UNAVAILABLE person to know one.
We subconsciously attract others that know the same emotional dance steps that we do.
I personally preferred to choose partners in my younger years that were a tad more EMOTIONALLY UNAVAILABLE than I, and who used different forms of EMOTIONAL distractions so I could be the EMOTIONALLY superior one.
"At least I'm not that bad", I would never do that!"
I would assure myself and shame them in the process.
Adults learn to use many sociably acceptable "weapons of mass distraction" to hide behind to ensure their heart remains safe in the state of EMOTIONAL UNAVAILABILITY. Some of us use and abuse my old favourites booze and drugs. Others become workaholics, or body obsessed either with exercise mania, dieting obsessions or food binges.
Then there's the self righteous workaholics, smother mothers or parent police that never stop getting drunk on their children's lives in order to avoid paying attention to their EMOTIONAL UNAVAILABILITY and lack of intimacy within their own.
Money mania is another favourite self-righteous weapon of mass distraction for many. Unhealthy consistent obsessions with spending, shopping, gambling and saving are also emotional passion killers.
We also have the rageaholics, that get drunk on abusing their innate fight reflex and use emotional or physical violence to distract themselves and others from their truth. I have worked with many rageaholics in maximum-security prisons both male and female I have great compassion. I had an intimate incestuous relationship as a toddler then into my pre teen naïve girlhood with an alcoholic male elder who was an out of control rageaholic, but I loved him deeply. Rage as an emotional weapon is used by both men and women in order to bully those who dare to speak up and expose their emotional unfitness and fragility back into silence.
We also have the option of the subtle sexual salsa where we distract ourselves by placing our sexual focus always on anyone else but our partner. Some people use porn so any true intimacy remains in their fantasy, others act it out and chase affairs, either way this weapon of mass distraction is just as damaging as all the others.
Prior to 1995 when I was in active addition my first and most favourite weapon of mass distraction were booze, drugs, pills and smother mothering busyness. My booze was my reward at the end of the day when I took of my Superwoman cape after a day of manic busyness.
I would get self righteous and point the finger at others in my social or intimate orbit using alternative weapons of mass distraction as being inferior to me and waaaay, way more EMOTIONALLY UNAVAILABLE. Those who used more drugs than I were often a target, those whom were at work and not flying around smothering their children with their Super parent cape on like me, I decided were also way more EMOTIONALLY UNAVAILABLE than I.
So let's review and perhaps surrender any subtle or self-righteous "weapons of mass distraction" we may be hiding behind, yet still pointing our finger at others.
EMOTIONALLY UNAVAILABLE people can be the most attractive option because they are the safest choice for a fearful and wounded heart. EMOTIONALLY "available" people are far more confronting offering opportunity for real intimacy if we allow them to get close to our fearful heart!
When we are attracted to EMOTIONALLY UNAVAILABLE people it is often because we are not yet ready to be EMOTIONALLY present to ourselves.
Lotsa love Cynthia xxx
© Copyright 2016 Cynthia J. Morton Emotional Fitness™