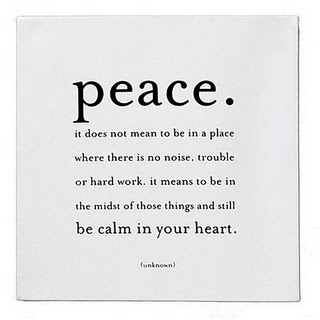 We all experience those phases in our lives when we seem to be going through processing a shitload of fear.
It is hard work to not give in to it and just give up on love. It's a living HELL actually.
Love is the dream our heart strives for.
To be, feel, do and live with love. It is nothing short of HEAVENLY when we live with love not fear in our hearts. However, we all need to remind ourselves at times that if dreams were easy to achieve everybody would be living the life of their dreams.
The harder we work on getting through our fears the luckier we get in love.
Love in our heart produces love in our life, creating a feeling of peace and HEAVEN on earth and the desire to connect and invest.
Fear in our heart creates fear in our life, thus we experience a living HELL; our reflex is then to disconnect and want to leave.
So from this moment forward let's remember to pay a little more attention to what we're focusing on, love or fear … and what we're creating for ourselves, a living HEAVEN or HELL.
Lotsa love Cynthia xxx
© Copyright 2016 Cynthia J. Morton Emotional Fitness™
This Word Vitamin is an excerpt from my latest bookset "The Four Seasons of the Heart". If you would like to order your own full set of Daily Word Vitamins one for each day of the year, in book form for yourself or as a gift just click on the SHOP tab and place your order.