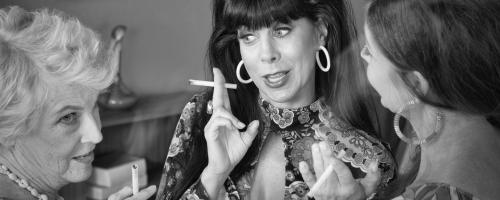 Why not make somebody happier today simply by MINDING YOUR OWN BUSINESS?
It is challenging when we are confronted with tolerating personality traits we find distasteful in others to remember to look first at ourselves.
The self-educating question to ask ourselves what they are doing that we also still struggle or have struggled with doing at some point. Have we never been insensitive, impatient, bossy, jealous, greedy, mean, angry or inconsiderate?
Spot one, you got one!
When we catch ourselves or others not MINDING OUR OWN BUSINESS the character trait that's being gossiped about or criticised is the very trait the nosey individual needs more tolerance homework on in their own lives.
If we become a little more willing to embrace the universal truth that we all have our own internal emotional battles to fight and insecurities to overcome, MINDING OUR OWN BUSINESS just seems like the kindest option for all concerned.
So let's choose more deliberate compassion today, do our tolerance homework and get on with peacefully MINDING OUR OWN BUSINESS.
I'll let you know when I've mastered this one, I'm sooooo still a work in progress, but I use Jay Danzie's helpful reminder any time I'm tempted to resort to old familiar, emotionally lazy habits …
"Your smile is your logo, your personality is your business card, and how you leave others feeling after they have had an experience with you is your trademark"
Hmmmmm, still lots of work for me to do, how about you?
Lotsa love Cynthia xxx
© Copyright 2016 Cynthia J. Morton Emotional Fitness™