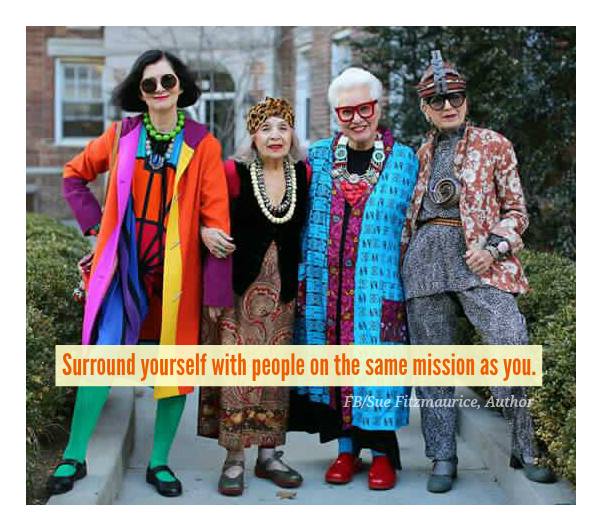 "My MISSION in life is not merely to survive, but to thrive and to do so with some passion, some compassion, some humour and some style."
Ditto. As far as life MISSION statements go Maya Angelou's is one of the best in my view.
When I launched The Emotional Fitness Foundation (E.F.F.) back in 2004 we were a federally funded national initiative. I travelled around our nation and overseas sharing my homemade approach to self-care. I had never really understood the importance of a MISSION statement up until then. I was advised as the CEO of the E.F.F. that we had to refine our MISSION statement. It took a while.
Have you ever done one?
Made a clear MISSION statement as a parent, lover, CEO, friend or most importantly to yourself about your life's MISSION as Maya Angelou has above?
As I re-read the MISSION statement I pledged as the Chief Executive Officer back in 2004 today, here and now my heart still feels the gentle warmth of an inner smile. Even though government changed hands and eventually we lost our funding in 2008 I am still holding true to my vow many years later. I pledged …
"To make the Emotional Fitness Program accessible to all Australians affected by trauma and addiction."
As I type out these words right now, the world has changed a great deal since 2004 in how we access information. Social media is a far more powerful tool these days, offering a broader access for us all to the World Wide Web.
My private, personal MISSION statement I had made before my 2004 career MISSION statement. My personal pledge was made back in 1995. At the time I was wedged between a wardrobe and a wall in a hospital. Back in 1995 there was a great deal of shame (there still is) and such little public support for those who chose to reveal secrets about violence and trauma, and or become a clean and sober Aussie.
"Coming Out" as an addict and trauma survivor and sharing with unashamed emotional transparency my journey was essential for me.
Why?
I had made a promise. A private commitment to myself as a life MISSION statement. My life MISSION statement was in the form of a deal, a heart handshake, with Mother Nature and Father Time. So far, so good, we have both kept up our ends of the bargain. I stated clearly to the universal powers that be the following …
"If I don't lose custody of my sons, and am able to remain clean and sober throughout my lifetime, my life's MISSION will be to spend the rest of my life sharing publicly, without shame, my story"
In 1995 I did not even know I could write. Having left school at age 14 the thought of ever authoring books or writing content of any value to share did not enter my mind. But what I was committing to do was continue my volunteer work, and be honest with anyone that asked me why I didn't drink or was estranged from my biological tribe.
So I invite you to put some heartfelt thought into your life's MISSION statement. What are you here to share, to give to learn, to love and to leave behind?
We all have gifts, but we've gotta be prepared to face our fears, let love win over our ego and not be emotionally lazy. Many among us are physically, financially and intellectually fit, but Emotionally Fit? Hmmmm?
The age-old universal truth none of us can escape when it comes to intimate heart wealth is that self-respect is the ultimate currency in our lives. However, if you do not go within, you go without.
So, what are you waiting for? As Arnold Glasow suggests …
"Make your life a MISSION, not an intermission"
Lotsa love Cynthia xxx
© Copyright 2016 Cynthia J. Morton Emotional Fitness™
This Word Vitamin is an excerpt from my latest bookset "The Four Seasons of the Heart". If you would like to order your own full set of Daily Word Vitamins one for each day of the year, in book form for yourself or as a gift just click on the SHOP tab and place your order.