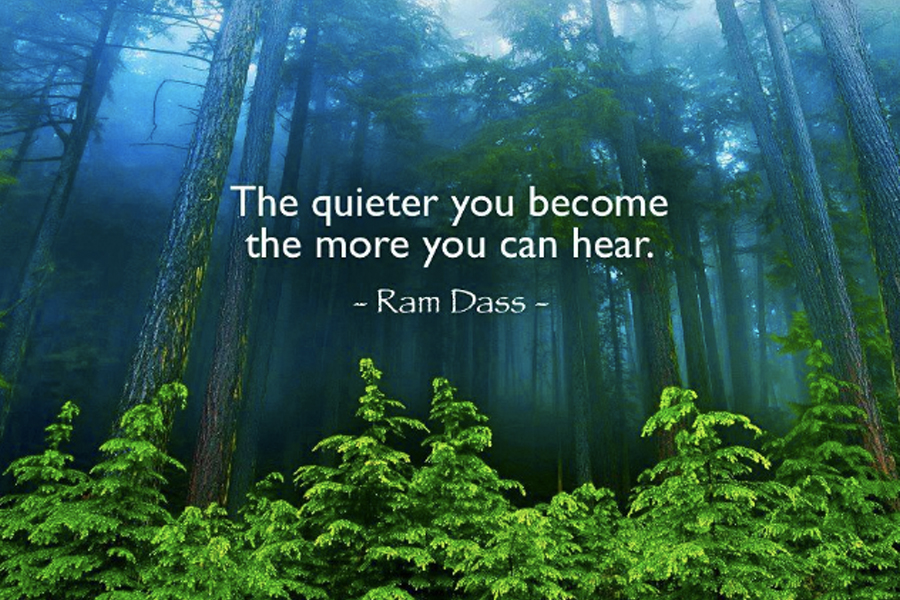 Our Emotional Fitness improves dramatically when we become willing to deliberately press our MUTE BUTTON to silence our fearful ego's critical thoughts and words.
We appreciate open-minded, heartfelt, calm patience and respect from others so we've got to become more prepared to give more of what we hope to receive more of.
It's a demanding discipline to do unto others.   It starts with monitoring our own ego based thoughts first … then that sets off the domino chain in our internal world impacting our feelings that motivate our speech.   When our loud "ego" voice is muted we can then hear the gentle loving whispers of our heartfelt feelings.
Fear shouts drowning out our true natures gentle voice like a bully yelling in a classroom it criticises, shames and blames.  It's what we learn to do as we grow,  however love is our true nature; a newborn child trusts and loves until it learns how to fear. If we're looking for a little more peace this week, it'll help if we become willing to discipline our ego's loud bully allowing our quieter heart to communicate it's wisdom.  Love doesn't shout, criticise nor yell, it whispers, encourages and respects.  The buddhist saying …
"Love is the absence of judgement" sums up this point beautifully.
So this week, let's choose to deliberately press the MUTE BUTTON any time our critical ego is driven by fear needing someone to shame, including ourselves.
Instead today,  let's choose to press our MUTE BUTTON to silence our ego based criticism and turn up the volume on our hearts gentle and respectful compassion?
When we master chosen silence we're better able to offer genuine patience and calm help without rescuing and … heartfelt honesty without any disrespect?
Lotsa love Cynthia xxx
This Word Vitamin is an excerpt from my latest bookset "The Four Seasons of the Heart". If you would like to order your own full set of Daily Word Vitamins one for each day of the year, in book form for yourself or as a gift for someone you care about just click on the SHOP tab and place your order.
---
© Copyright 2016 Cynthia J. Morton Emotional Fitness™
Image Source Unknown