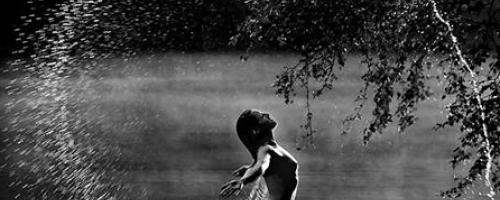 NEW FREEDOM
FREEDOM is being unashamedly you, without anyones permission.
For some of us enduring a childhood with members of our biological family of origin felt like living within an emotional prison. This can result in choosing adult relationships that mimic this script and also feel like a punishing jail sentence to endure.
For others it was an issue of way too much freedom or a state of disconnection where elders, siblings or lovers were physically and intellectually present, but emotionally absent.
In any of these scenarios we often feel either emotionally unsafe, unknown, invisible, malnourished and over sensitive thus maturing into emotionally illiterate sometime emotionally bankrupt adults.
When we commence experiencing deep heart healing and start to reconnect with our deepest truth, there is often also a sense of loss and grief. It seems like we are experiencing an internal death, that is because we are.
As the caterpillar sheds its cocoon it's life, as he/she has previously known it has ceased; for the butterfly within our heart to gain life our unwinged self must die. Letting go of past limits and embracing NEW FREEDOM can feel overwhelming and many of us feel like we are being disloyal to our family, friends or past loves.
Let's ensure we allow ourselves time to honour, grieve and thank our internal caterpillar for bringing us this far. Often NEW FREEDOM is accompanied with feelings of loss for what is no longer, but it does pass with time.
I personally am so very grateful that I survived the years of emotional incarceration with some members of my biological tribe, because it has enabled me to really feel and enjoy the empowered and liberating state of emotional FREEDOM.
Let's all remember as parents, siblings and children that biology nor history buys any of us emotional entitlement, nor does being in marriage, intimate relationship or long term friendship. Loving relationships are a choice, privilege and a luxury not an obligation to be endured.
One universal truth I have learned and absolutely stand by is that none of us are required in adult life to remain in relationship with others who diminish and disrespect us. We are not responsible for those who are disloyal towards us, we can be compassionate and understand their journey and pain, but it is irresponsible of us to enable them by enduring it.
So let's remember the only person who can grant us permission to claim a bigger more beautiful life where we relish NEW FREEDOMS is ourselves.
What are you waiting for?
Lotsa love Cynthia xxx
© Copyright 2016 Cynthia J. Morton Emotional Fitness™