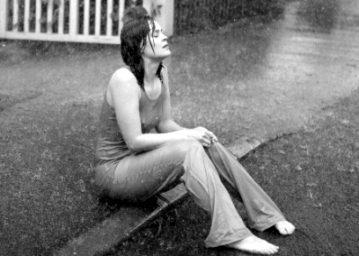 COPING with NOT COPING takes real emotional muscle.
It is easy to remain balanced and emotionally calm and centred when our lives are going according to plan. But when an unexpected upsetting situation arises and we hit overwhelm NOT COPING can feel scarier than the actual event.
I write about the practice of Emotional Fitness daily because I need to. Feeling overwhelmed, incompetent, confused and just plain pissed off with how much work it takes to be a responsible adult all day, every day is a place I visit way more than I'd like to.
I used to COPE with these confronting feelings by not confronting them. Emotionally medicating with "weapons of mass distraction" worked a treat for me until 1995. Booze and drugs were not my problem; they were my solution for many years! But denial has a use by date that creeps up on us and bites us in the arse when we least expect it!
Having to learn how to COPE with NOT COPING means sitting with really confronting truths about who we are and who we are not. Poor me, poor me, pour me another drink is not what an Emotionally Fit parent, spouse, lover or friend can get away with long term and sustain self-respect.
It is helpful when life is calm and in order to review our NOT COPING strategies.
For those who are parents, or those who choose to build rather than erode self-respect as they mature, we must learn how to stay emotionally safe when we are NOT COPING. If we do not add to our state of overwhelm nor run away from it we have a far better chance of building our character rather than compromising it.
So very often it is not our problems that are our major issue, it is how we COPE with NOT COPING that is our bigger problem.
"Stay with me, Cynthia, sit in this feeling, speak to me, yell and scream if you have to, but don't divert, don't run from the eye of your fear, face it, name it, stare it down and claim it."
These are words my therapist would repeat to me back in 1995 when I put down a 19-year habit of booze and drugs in order to avoid my own home truths. At age 33 I needed to admit there was much I did not know how to COPE with.
My ancestral DNA as a high-functioning alcoholic/addict left me feeling ashamed and incompetent as a young single mother. Two male sexual predator's dirty footprints that were wiped all over my budding femininity as a toddler left me angry as fuck. Then there were the female elders and the sisterhood that ganged up, turned their heads in denial away from the violence to keep up appearances.
We all have our stories of pain, betrayal, confusion and rage that need to be healed.
If we refuse to do our emotional work and face our truth we can never fully recover our self-respect. Denial of our home truths will render us adults that cannot COPE with the inevitable state of overwhelm when it visits our lives.
So I now invite you to review what your safe and healthiest COPING strategies are going to be moving forward. If "weapons of mass distraction" such as booze, over or undereating, drugs, misuse of pills, gambling, revenge spending, sexual punishment withdrawal of intimacy or secret affairs, these distractions will only add to our problems, not reduce them.
These days if I am feeling overwhelmed, incompetent, confused and just plain pissed off with myself, others or life in general I have some healthier alternatives I now choose to COPE with NOT COPING. Instead of moving into a state of denial I find I will process my confusion, learn the lesson and build my character if I do not emotionally medicate or run and hide.
Sometimes I ask for help to talk it and yes even yell and scream it out with a trusted other.
If I'm not able to access another or don't want to talk, I drop to my knees in surrender and speak in silent heart language to Mother Nature and Father Time, meditate or daydream.
Sometimes I need to shut down my mind because my thoughts just freeze up like a computer screen. Sleep does reset our serotonin (brain's natural wellbeing chemical) rebooting our brain if we feel locked up and out of control.
Whatever your COPING mechanisms for NOT COPING, if we are able to remember my therapist's wise words we will grow through our times of crises rather than regress.
So why not try to …
"Stay with ourselves and sit in the feeling, speak to a trusted other, yell and scream if we have to, but don't divert, don't run from the eye of our fears, face it, name it, stare it down and claim it."
There are times it is healthiest for us to exhale and breathe it all out.
There are times when it is healthiest to inhale and for us to take a deep breath.
And …
There are times when it is absolutely healthiest to scream and let it all out!
As Virginia Satir reminds us …
"Problems are not the problem: COPING is the problem."
Lotsa love Cynthia xxx
© Copyright 2016 Cynthia J. Morton Emotional Fitness™
This Word Vitamin is an excerpt from my latest bookset "The Four Seasons of the Heart". If you would like to order your own full set of Daily Word Vitamins one for each day of the year, in book form for yourself or as a gift just click on the SHOP tab and place your order.