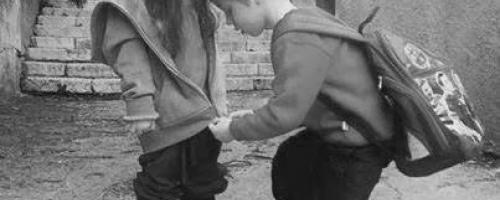 PROMISE
I've got PROMISE! Really? Do you PROMISE?
This is a delicate word that we all need to respect. Too often however the word perfection and the word PROMISE get confused.
Knowing our own true value, potential, capabilities and innate character qualities is easier said than done for many of us in adult life.
All children have immense PROMISE to be wonderful adults in my view. However if a child is not educated to understand that they hold great PROMISE within themselves just because they are who they are, self-doubt can take hold.
We all self doubt from time to time however being blessed with others that remind us of our innate PROMISE helps us navigate self-doubt and overcome it. We gain confidence, when we feel safe to confide in another. Sometimes we all wonder if we've really got what it takes to succeed in love and life.
If we remember not to confuse perfection with PROMISE when we stuff up, get it wrong and fall to our knees it is easier to get back up on our emotional feet again. For those of us who are non-saints, making wrong turns and getting confused as we follow the PROMISE that calls to us from our own hearts is all a necessary part of our journey.
When self-doubt homework arises, it is simply time to remember our hearts PROMISE and embrace the reality that we are still work in progress. Those who love us see our PROMISE and remind us that detours and mistakes do not mean we lack potential or value to bring to this world.
When this sacred word is gifted to us in a PROMISE or we gift it to another in a vow or a declaration of commitment, again we must remain vigilant remembering what this word really means. A PROMISE given requires we do so with an open and loving heart. Otherwise it is not a PROMISE. However once we make our open hearted vow it is important to understand that this gift is given not as an iron clad guarantee, but a pledge of respect and love.
PROMISES we both give and receive operate in an imperfect world. There are times when wedding vows need to be reassessed years later, as do many relationship commitments. Parents PROMISE to do their utmost to care for their children, but tragic accidents still happen to children, as no parent can be perfectly present 24/7.
So if we are full of self-doubt forgetting our hearts PROMISING gifts for this world, it might be time to invest in rediscovering them again.
Sometimes our PROMISE just gets buried in busyness and fear. Others of us never discovered it in childhood, but it is there we just have to be willing to go digging.
If broken PROMISES have appeared in our lives, let us be careful to not accuse harshly ourselves or others?
What was workable in our 20's does not always apply in our 50's.
Let us remember that PROMISES are not about perfection, but a pledge to give the utmost respect and love we are able, for as long as we are able.
If others or we have broken a PROMISE it may have been initiated as an act of self-care whilst it feels like an act of betrayal to the other. It is a complex area the art of self-honour as the decades pass in our lifetime.
So let us do our best to not throw the gift of a heartfelt PROMISE from those in our present away with any broken PROMISES in our past.
The human hearts desire to pledge and do it's utmost to honour a PROMISE is a beautiful gift of love and respect. A PROMISE is not about perfection but believing in the potential of a human heart.
Where there is love there is PROMISE and the unpredictable adventures then begin …
Is it better to have loved and lost, than never to have loved at all?
If you are asking me … OMG Yes, yes, yes!
Love is the biggest assignment, greatest luxury and most priceless gift on the planet.
As Mark Twain reminds us …
"Better a broken PROMISE than none at all" …
Lotsa love Cynthia xxx
© Copyright 2016 Cynthia J. Morton Emotional Fitness™