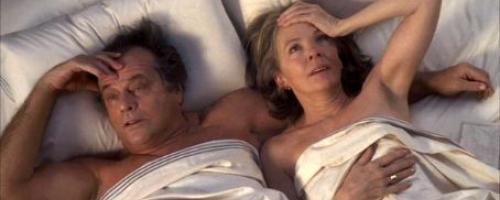 SEXUAL
"When I get that feelin' I need SEXUAL healing", remember that song?
How about 'Don't go changin' to try and please me, I love you just the way you are".
The soul kings Marvin Gaye and Barry White's sensual lyrics were all about singing to us suggesting we all just relax a little more and just….. "Get it on".
If you have never heard of these guys, and you feel in need of awakening the sleeping deliciousness within yourself or your lover, these two soul brothers are absolutely worth listening to as a gentle option to set the mood. These guys are hard to listen to without invoking the involuntary reflex to sing along, smile, slowly sway and think privately divine thoughts of the one we love.
Consensual adult sex without love is an empty experience, but as far as empty experiences go, it is still one of the best.
Sometimes people live in fear of their SEXUAL energy and where it can take them. So as an act of self-preservation they cut themselves off from it to feel safer and more in control. We instinctively know that our SEXUAL energy has the power to create and transform us. There is great relief when our serene personal power and connection with our own divine beauty gently flows through us afterwards. However we also know that this inner magic only happens when we allow ourselves to absolutely surrender.
Those abstaining or hiding from their SEXUALITY are facing emotional homework involving issues around surrendering to heartfelt vulnerability and feeling deserving of joy. Our SEXUAL energy naturally ebbs and flows like the tide and keeps us in harmony with ourselves and the world when we surrender to it. Whether single or with a partner honouring the flow of our natural SEXUAL instinct builds self-respect. Going with instead of against our own natural rhythm whether its fast or slow, keeps us connected to the divine life force that flows freely through us all when we allow it.
Let's remember as we become more comfortable with our own inner power trusting instead of suppressing our natural instincts the more peace, personal empowerment and self respect we encounter. Creating beauty, joy and transforming ourselves are treasures that our SEXUALITY gifts us with.
So lets honestly address our relationship with our own inner magic and remember our SEXUAL energy is a divine gift to be respected, honoured and enjoyed?
May you create time to pay attention to and honour your divine, healthy SEXUAL senses whether in your own company or with someone delicious! We are all gifted with this involuntary instinct that remind us of the electricity of desire, love and the life force.
Let's allow this magical force to work with us in relationships, not against us. Our SEXUAL energy is not designed to be used as a weapon against ourselves or anyone else, but as a sacred gift.
If we're in a loving relationship let's not forget that SEX is also designed to relieve any stress love causes. Sometimes the conflict and irritability we all feel towards ourselves and our lovers from time to time is challenging creating the feeling that our love tank is running low. So it just makes sense during those stressful times, to deliberately focus on making time to make some more love.
It has been said, not sure by who, that …
"SEX without love is mating; love without SEX is philosophy, and love with SEX is divinely challenging."
Lotsa love Cynthia xxx
© Copyright 2016 Cynthia J. Morton Emotional Fitness™