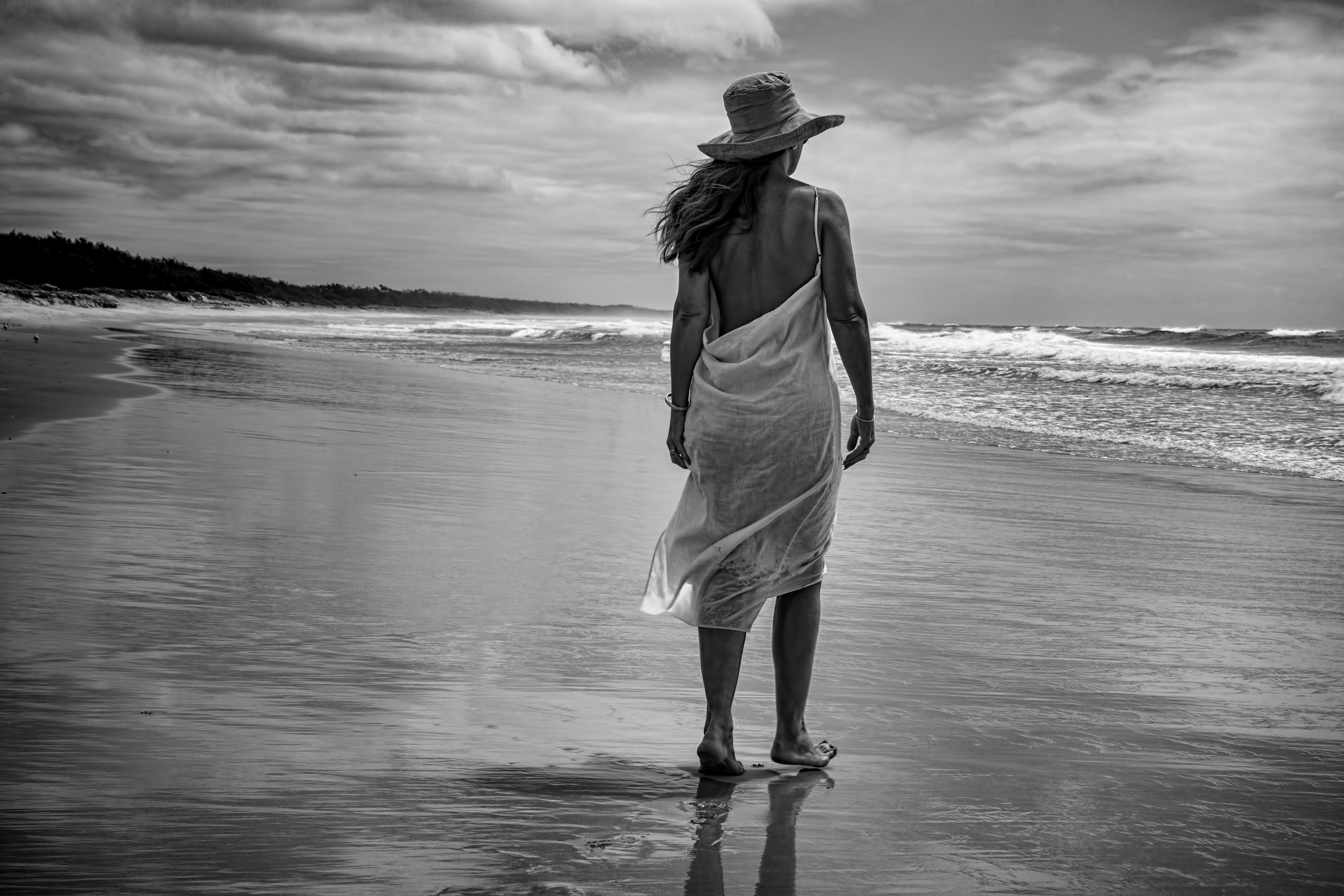 Turning down the volume on the world at times is so necessary.
God knows I personally need to do it more deliberately in the lead-up to the close of an old and commencement of a new day, week, month and year.
In the past I had become complacent in remembering to allocate social time for both myself and Mr Delicious to enjoy SOLITUDE dates with ourselves. We used to be too socially busy, and this little introvert would start Monday mornings often emotionally exhausted feeling "peopled out." Both introverted and extroverted personalities need to invest in the sacred practice of SOLITUDE.
SOLITUDE translates into "date night (or day) with ourselves", requiring activities that bolster our self-respect and strengthen our connection to love and life (i.e. gardening, time with pets, music, art or any form of enjoyable, gentle relaxation).
SOLITUDE is a heart and sanity saver allowing us precious quality time to enjoy our own company and recharge with love.
Isolation is the emotional opposite of SOLITUDE; when we're full of fear and disconnected from appreciating ourselves isolation results. In isolation one erodes self-respect, numbing their heart (i.e. drugs, alcohol, excessive food, spending, obsessing over others). If we neglect ourselves and abandon making time for ourselves at our core we will feel numb and alone in this world.
It is an age-old truth that if we're unwilling to learn how to be happy in our own company and embrace this healthy ritual of creating times of SOLITUDE, we'll struggle to be consistently happy with others and feel lonely even in the company of those we love.
We actually learn as we 'self-entertain' in times of SOLITUDE how to avoid loneliness and self-abandonment; for we discover we are not alone when we connect with our inner source of joy.
So let's remember from this moment forward to embrace SOLITUDE, for it is a sacred gift of quality time that only we can give to ourselves.
If we cannot enjoy SOLITUDE we will neither know nor enjoy inner freedom, and co-dependency will result. Quality time with others requires loving attention, but it is as important to be as lovingly attentive with ourselves too.
SOLITUDE has become my most treasured companion in the recovery of my Emotional Fitness, and it can assist us all in being a more giving person in our intimate relationships.
Mr Delicious and I came together in 2003 after leaving our previous marriages. We had learnt a great deal about self-neglect and agreed we both treasured our times alone in SOLITUDE. So we deliberately put in place dates on our calendars dedicated to SOLITUDE when we first commenced living together almost a decade ago.
Having both been married before we knew how easy it can be to become complacent and fall into people-pleasing, then lose yourself in a relationship. So we allocated one weekend per month in our diaries for ourselves. That weekend was for dates of SOLITUDE with ourselves. He would go fishing or disappear into his woodworking man cave until the early hours of the morning, emerging with his tail wagging with joy busting to show me his creation. I would stay in my PJs all day if I wished, or spend an entire day gardening, sculpting clay, going for long massages, taking myself for a gentle run or walks, painting nudes, writing, nesting or just dozing on the daybed relishing reading recipe books and having ice cream for dinner. It is a beautiful gift of self-care to deliberately schedule time to ensure we give each other and ourselves.
So rather than regarding our partner's need for time alone as a threat, let's remember to see it as a time of renewal. If we become willing to understand, support and even celebrate SOLITUDE dates, making every effort to help each other have that space, we create a whole new level of respect and intimacy.
May we all take time to plan a few more "hot' dates" with ourselves moving forward and make deliberate SOLITUDE dates in our diaries. Let's remember to treat the sacred space found in SOLITUDE not with fear, but welcome it with love.
Lotsa love Cynthia xxx
© Copyright 2016 Cynthia J. Morton Emotional Fitness™
This Word Vitamin is an excerpt from my latest bookset "The Four Seasons of the Heart". If you would like to order your own full set of Daily Word Vitamins one for each day of the year, in book form for yourself or as a gift just click on the SHOP tab and place your order.