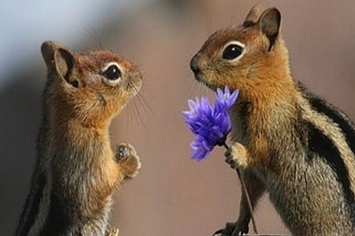 STRENGTH and FLEXIBILITY are two vital elements to seek in another to sustain a healthy relationship that will cultivate emotional growth for us.
When we're willing to commit to someone who has more emotional STRENGTH in areas where others in our past wouldn't stand up to us, new levels of conflict resolution and emotional intimacy are on offer. If there is heartfelt commitment from both parties this relationship can become a place where both learn the dance of STRENGTH and empowered surrender, thus intimacy will grow not diminish over time.
When we couple STRENGTH with the FLEXIBILITY to also surrender, show up but be willing to speak up or shut up, in order to support the other, it's a win, win relationship. If our significant other in the relationship has more willingness to be emotionally FLEXIBLE in situations where others in our past would not step back and make room for us to hold our power, we have chosen wisely.
As we take time to review and consider what we bring to our relationships, let us ask these vital questions of ourselves?
1. Do we have the emotional STRENGTH to respectfully stand up to those we love, owning the whole truth of who we really are?
2. Do we also possess the FLEXIBILITY to graciously step back when required, to say sorry, surrender our ego and be willing to learn?
From this moment forward let's deliberately decide to take more time to really emotionally digest the marriage between these two powerful words to ensure we offer not just STRENGTH, but FLEXIBILITY too in our relationships.
Lotsa love Cynthia xxx
© Copyright 2017 Cynthia J. Morton Emotional Fitness™
This Word Vitamin is an excerpt from my latest bookset "The Four Seasons of the Heart". If you would like to order your own full set of Daily Word Vitamins one for each day of the year, in book form for yourself or as a gift for another just click on the shop tab to place your order.  Happy shopping x