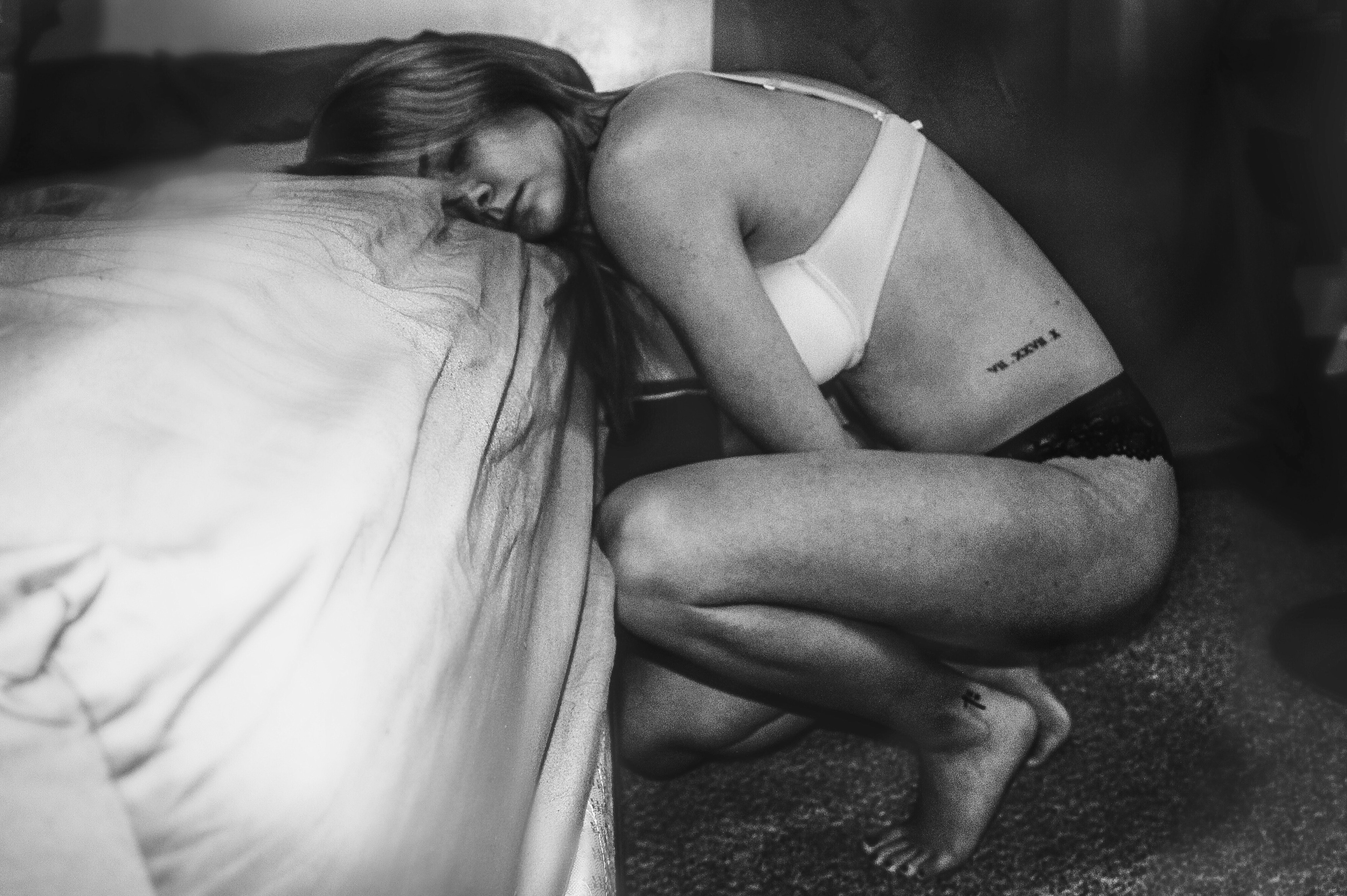 SURRENDER is a challenging skill for our heart to master in adult life.
It is such a beautifully intimate word I'd never really found appealing until I learnt how to do it an empowered state.
I have personally found it one of he most challenging Emotional Fitness heart muscles to work, this act of SURRENDER.
It once seemed like a bitter pill to swallow, a disempowering, weak state to be in.
How wrong I was, again.
As a younger female recovering addict/alcoholic/smother mother, control freak I lived in a secret state of being angry and disappointed in men.
SURRENDERING as a woman to a male sober was almost intolerable when I first got clean and sober.
I was an emotional virgin when I put down my weapons of mass distraction at age 33 back in 1995.
Without a glass of wine, a joint, a problem to bitch about, children to distract me or self-righteous busyness as an excuse … I still found myself at times as awkward as a teenager when Mr Delicious (my now husband) looked at me with hungry eyes when we first started dating.
I would literally blush.
I have learnt that SURRENDERING is all about being at peace within yourself.
Putting up the white flag in our hearts indicating for us that the war against the world, ourselves and the fear of allowing ourselves to fall deeply and utterly in love could actually now be over.
It is an empowering state.
It takes great courage to SURRENDER our protective habits of fighting or flighting.
SURRENDER is not about giving up our power; it is about letting go of our fear.
We will never experience the beauty of intimate love until we become willing to SURRENDER to it.  It's a sweet SURRENDER, the act of making love, welcoming and embracing love.
It's the most peacefully, empowering act we can accomplish in our busy adult lives.
SURRENDER is also about being emotionally present.  It means not numbing off or anaesthetising our heart with substances, being distracted by our busy thoughts, or focusing on how our body looks, but being fully present to letting our heart exhale and relax.
To SURRENDER means being willing to see and be with what is in front of us, here and now.
To embrace what is, to let go of what was, and to have faith in what will be.
Doris Day's song is a beautiful anthem in my view about the peace we can find in SURRENDER (for those of you old enough to recall her sunny voice).
Her words I always found soothing, almost lullaby like, for my often anxious heart. I was in the habit of worrying about what will be in the future, missing the gifts in front of me.
Darling Doris sings …
"Que Sera, Sera,
Whatever will be, will be,
The future's not ours, to see, Que Sera, Sera,
What will be, will be"
If you have no idea who Doris day is and would like to hear her anti-worry lullaby-like tune, or love her like I do and could do with a heart massage on SURRENDER, you'll find her on Google, Doris Day, Que Sera Sera, YouTube.
SURRENDER is actually a sweet not bitter pill for our heart to swallow.  So let's review how willingly we embrace the art of SURRENDER with those our heart aches to get close to.
In loving relationships SURRENDER does not mean defeat, but to let go of our fears, relax and let someone else have his or her own strength.
It is not regressive to SURRENDER; it is one of the most progressive skills in our heart's development as it honours not represses one's truth.
Moving forward may we all embrace someone we love in sweet SURRENDER just a little more.
Lotsa love Cynthia xxx
© Copyright 2016 Cynthia J. Morton Emotional Fitness™
This Word Vitamin is an excerpt from my latest bookset "The Four Seasons of the Heart". If you would like to order your own full set of Daily Word Vitamins one for each day of the year, in book form for yourself or as a gift just click on the SHOP tab and place your order.