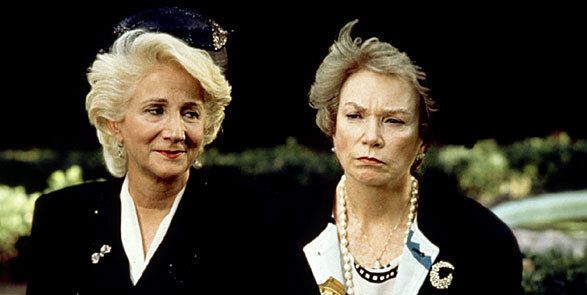 Have you ever experienced in the midst of a hands on your hips moment as you're seriously telling someone off … an involuntary smile, like an unexpected sun shower, wash away your crankiness?
My husband has an uncanny art of engaging me in silliness when I am in the midst of being the painful policewoman of rules and seriousness.
I recall being very grumpy one evening as I was emotionally preparing for a big speaking gig the next day. I had to get up at sparrow's fart to fly interstate to talk at a medical conference to a room full of male therapists in Sydney about my Emotional Fitness model of self-care. I was overwhelmed as the speaking fee was the highest I had ever been offered.
In those days I was far more comfortable donating my fee to one of the charities I represent. Accepting I was worth the same high rates as other professional speakers for me was and still sometimes is, truth be told, emotionally challenging.
I had my cranky Ms Bossyfussbum pants on before bedtime, frankly terrified with the day I would be waking up to the following morning. I had just snapped at my husband for laughing aloud at the Top Gear men on TV (that I find mindnumbingly painful). I crankily marched past him, disapprovingly heading to the kitchen to make a cup of hot chocolate to calm my nerves. I was far too busy being seriously anxious and his joy and relaxedness was just pissing me off.
He turned off the television to keep the peace. God love him I thought to myself. He is not what one would call an obedient husband by any stretch of the imagination. But he was being considerate it seemed on this occasion, and I was most grateful. As I walked back through the dark house towards our bedroom he was nowhere to be seen, no lights at all were on.
I then shrieked in shock as my ankles were being squirted with cold water.
He was laying under the coffee table in the dark, commando style, and shooting me with the water spray I used for ironing.
I ran like a squealing four-year-old to the bedroom laughing as he chased me.
I decided I needed revenge immediately, forgetting all about my commitment to my anxiety. So later as he was settling to sleep I had snuck out to get my own water bottle. I was trying to contain my laughter as I got back into bed at the thought of spraying his naked bum to get him back. As I made my move, he too had stashed his water weapon under the bed and we sprayed in the dark at each other snorting with hysterical laughter.
In trying to get away from his crossfire I knocked my head just above my eye on the bedside table. It hurt like hell and was bleeding, but I was trying to cry, but could not stop laughing.
He stood silently with me in the dark and held me to see I was OK. I laughed and cried simultaneously into his chest. What a beautiful emotional release this extroverted playful man offers me as an overanxious introvert.
The next day in Sydney in my beautiful pink suit I looked like Rocky Balboa with my fresh cut above my eye. However, as I commenced my keynote I told this all male audience about the night before and my Emotionally Fit husband's fine skills. He has mastered the art of helping his wife make U-turns from cranky seriousness to crazy happiness.
What a wonderful gift that is to be able to offer not just ourselves, but also our loved ones. They all roared with laughter, it was the perfect icebreaker and we all relaxed.
It was one of the most memorable gigs I have done.
Practising the art of being willing to do emotional U-TURNS when we are afraid and helping those we love when they're anxious is a worthwhile discipline to invest in.
We all get upset, but if we are willing to intercept old habits we can always let go of our fear and make a U-TURN to connect back to love and adulthood. Smiles and healing laughter are our reward.
Turning away from love's light takes us into heavy-hearted serious darkness; everyone frowns as we go backwards. Let us also keep in mind that the word evil is simply the word live backwards.
To truly live we must move towards love, not turn away.
If we hold on to our fear we disconnect from love, respect for ourselves and others, losing our lightheartedness, sunny smiles and our sense of humour.
Let's own our grumpiness and progress in mastering the wise art of doing U-TURNS back towards those we love so we don't leave them in our dust?
May YOU TURN back to lightheartedness, love and laughter if dark clouds of self-doubt start to appear?
I agree wholeheartedly with Robert Harling's wise words as he simplifies the art of the challenging YOU-TURN …
"Laughter through tears is my most favourite emotion."
It's mine too ..
Lotsa love Cynthia xxx
© Copyright 2017 Cynthia J. Morton Emotional Fitness™
This Word Vitamin is an excerpt from my latest bookset "The Four Seasons of the Heart". If you would like to order your own full set of Daily Word Vitamins one for each day of the year, in book form for yourself or as a gift for another just click on the shop tab to place your order.  Happy shopping x