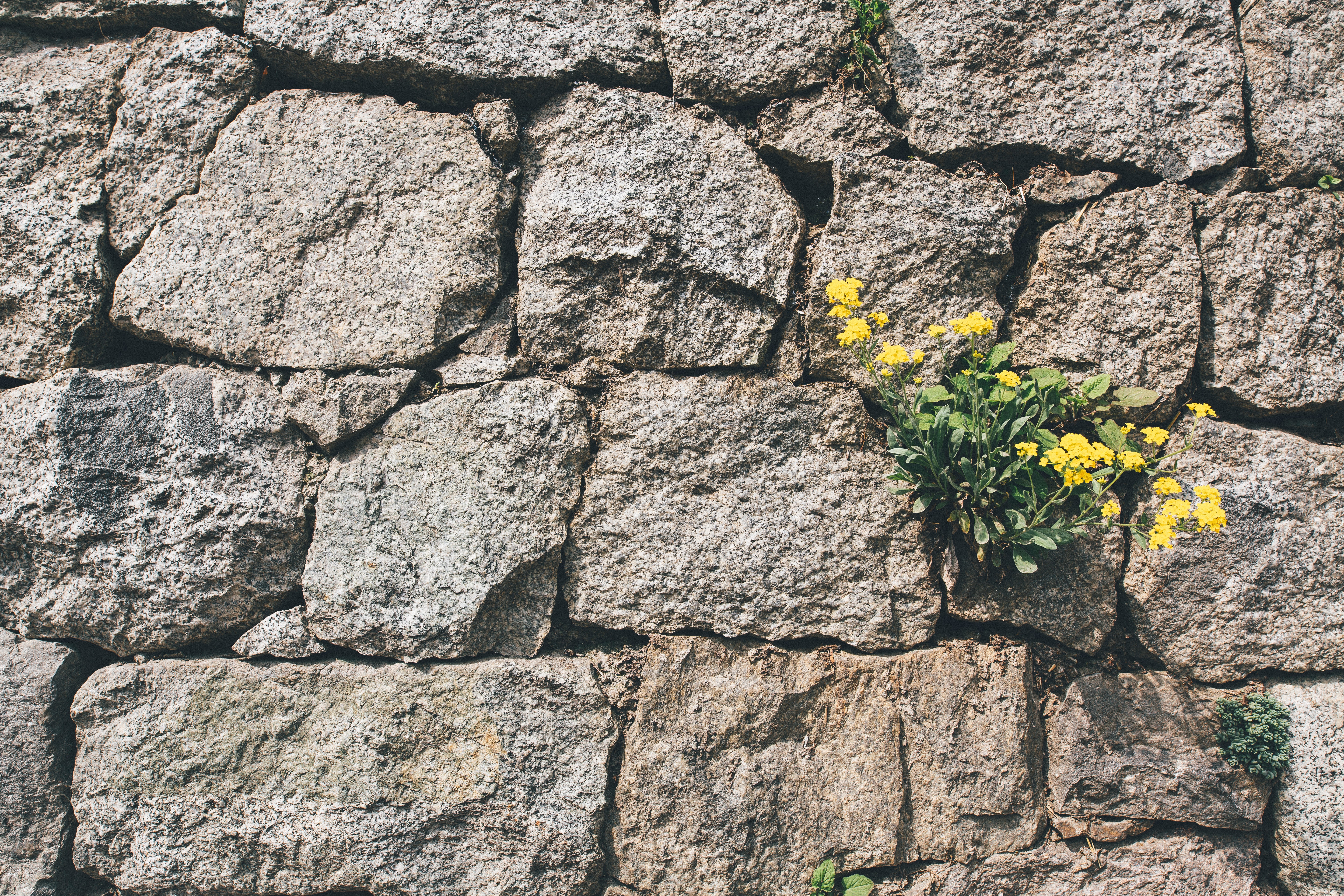 Her heart was a secret and beautiful garden, but the walls were very high, too high for anyone else to enter and enjoy with her. She had trapped herself. Sound like anyone you know?
One of our life's main purposes is to grow into our full potential.
Once we choose to surrender to love and growth everything that frightens us is on the way.
Why?
Because the place where we go in our heart as we react in fear instead of love is our WALL, our block to our full potential.
WALLS and personal boundaries serve two very different purposes.
Our WALLS are fear driven to keep intimate relationships out for fear of getting hurt. People who do not know how (because they've not been taught) to install and maintain healthy emotional boundaries hide behind their WALLS.
Healthy emotional boundaries, however, are love driven through respect for ourselves and for others. Respect will not enable shame nor neglect for true and fearless love will assertively stand up and speak up with honour for both people's hearts in relationships. So once we learn how to construct robust personal boundaries to preserve our heart's health in relationships we are then safe to let love in when and where we choose to.
I personally did not know how to maintain healthy personal boundaries until age 33 when I got clean and sober. It was only when I felt too trapped within myself and at war with my countless fears that I decided to invest in self-study. I employed wise elders (therapists) to teach me who were experts in self preservation (master builders at inner landscaping) and they helped me construct beautiful yet robust boundaries. It was only when I learnt this skill for myself that I felt safe enough to dismantle the ugly, solid concrete WALLS around my heart.
Any situation where we feel like our back is against the WALL and we are trapped in our fears and pissed off about it is a situation where we do not yet have the capacity to be at our best. It is an opportunity to start to make healthy changes and perhaps even ask for help.
As of this moment, let's try to remember we are all a work in progress and most of us have protective WALLS in adult life we need to dismantle.
So one day at a time, one fear at a time, let us own our heart's wounding and learn about our WALLS and surrender our fears?
We can and will eventually tap our full potential in time if we become willing to let the sunshine of lots more love into our heart and life.
Lotsa love Cynthia xxx
© Copyright 2016 Cynthia J. Morton Emotional Fitness™
This Word Vitamin is an excerpt from my latest bookset "The Four Seasons of the Heart". If you would like to order your own full set of Daily Word Vitamins one for each day of the year, in book form for yourself or as a gift just click on the SHOP tab and place your order.