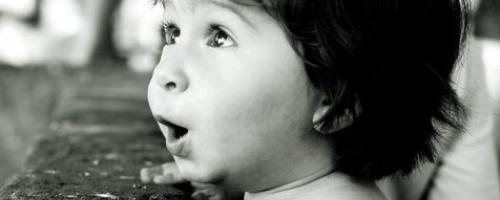 WONDER
Socrates believed all wisdom begins in our state of pure WONDER.
I personally have decided to replace doubt in my life with WONDER. Doubt is a fear-driven pursuit that disconnects our heart from people, places and things. Whereas if we look with eyes of love and WONDER without fear, learning, awe and heartfelt connection are the result.
"I WONDER, how many times you've been had, and I WONDER how many plans have gone bad, I WONDER how many times you've had sex and I WONDER do you know who'll be next, I WONDER, I WONDER, WONDER I do" …
These provocative lyrics were written by poet, singer, songwriter Rodriguez back in the 70s. He is one of my all-time favourite lyricists and wordsmiths. My poor sons were brainwashed with 70s music with the likes of Cat Stevens, Rodriguez, T Rex and many others playing in the background of their childhood.
Today they probably still know his album Cold Fact as men through its repetition. I sang along to these lyrics often as a single mum getting clean and sober and WONDERED, and I still do daily about this big journey called life and many, many people, places and things.
Rodriguez continues on in his questioning lyrics …
"I WONDER about the love you can't find, and I WONDER about the loneliness that's mine, I WONDER how much goin' have you got and I WONDER about your friends that are not, I WONDER, I WONDER, WONDER, I do" …
As an unapologetic introvert another of my all-time favourite male mentors and elders through his written word is the timeless Albert Einstein. Ol Bertie suggests we take time to …
"Be a loner, that gives us time to WONDER, to search for the truth; have holy curiosity, and make our lives worth living."
Taking time to be alone I believe is essential to our Emotional Fitness and wellbeing. Solitude allows us to enter into the state of WONDER. It plugs our heart in and turns on its fairy lights. Those people you notice that have an inner glow? They take time to fill their heart with WONDER, that's why they look WONDERFUL.
It's no WONDER pregnant women glow, they are full of WONDER with the miracle they carry within of their unborn child.
Just remembering to look up at the sky, to keep our chin upwards, not pointing down at the ground invokes WONDER.
My relentless Personal Trainer Mr Chris Merlo (Merls) often reminded me in the midst of a gruelling workout of this simple wisdom as we are doing our last leg of running back to the gym …
"Don't forget to look up!" He has encouraged me with these words often, said with an infectious, cheeky smile (he enjoys my pain just a little too much). When I do take his advice I forget how puffed I am and remember how bloody full of WONDER this life is.
So from this moment forward let's remember if we or someone we care about is feeling full of doubt and a little down, to take their hand, to go outside. If we become more willing to just pause and look upwards it does help us remember our life and this beautiful world has so much to offer.
If we want to become more beautiful (beautyfull) and wonderful versions of ourselves, we've gotta remember to keep filling our lives daily with lots of beauty and wonder.
Lotsa love Cynthia xxx
© Copyright 2016 Cynthia J. Morton Emotional Fitness™