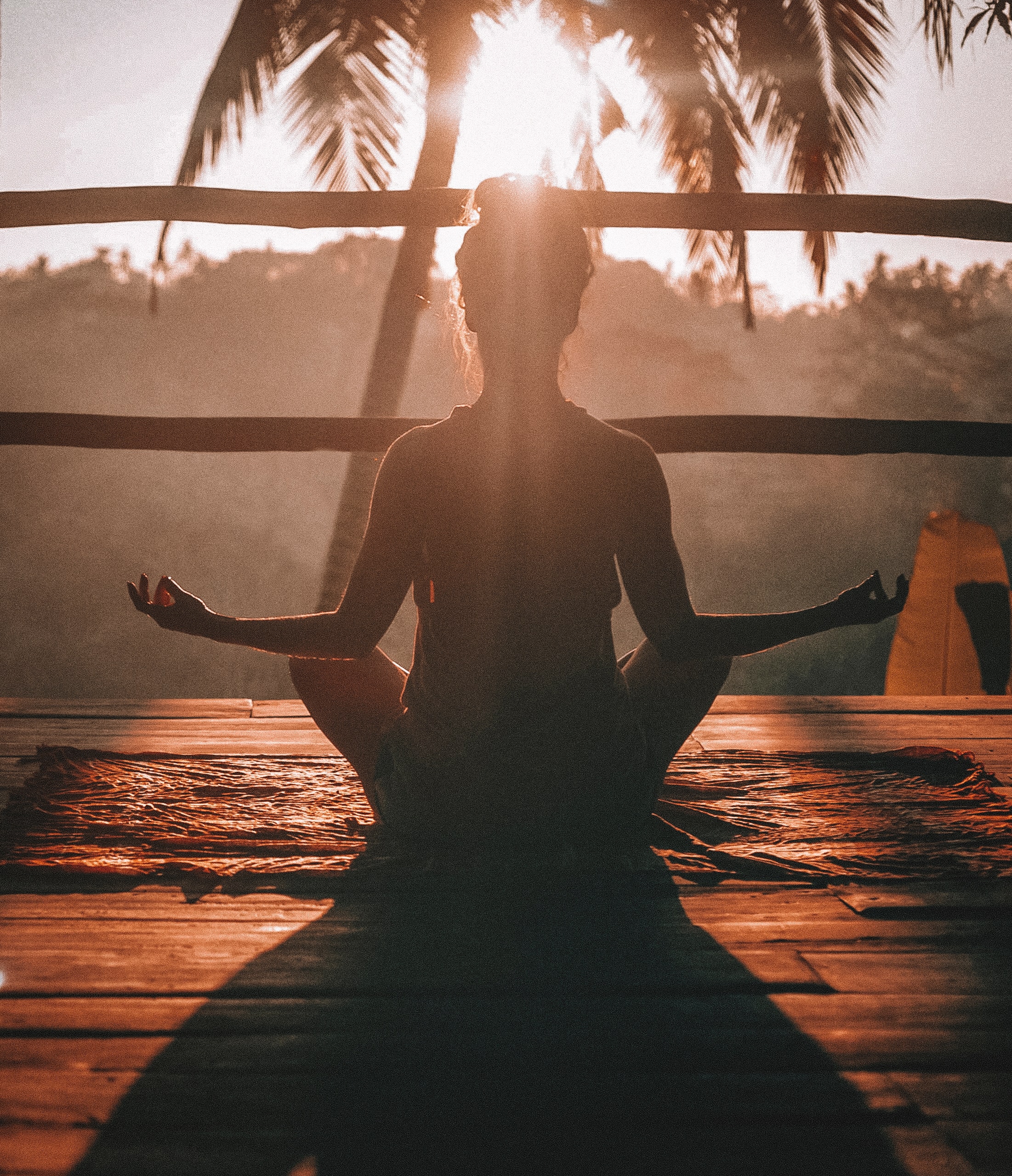 "I can't MEDITATE, it's too hard, I can't stop thinking and if I do I fall asleep."
Heard this before? Said this before?
There are many ways to MEDITATE, like there are many ways to exercise. It is important to find a way that we enjoy and comes naturally to us.
In simple terms, when working on improving our Emotional Fitness MEDITATION simply translates to listening or receiving (accessing our inner feminine abilities).
Prayer, on the other hand, translates to communicating and giving (accessing our inner masculine abilities).
For the non-religious that ask me what or whom they need to be listening for while MEDITATING I suggest they focus on opening up to the prospect of receiving as much peace and quiet as they are able. This does not always mean we have to sit still to be in a MEDITATIVE space. For some of us walking in a forest, swimming in the ocean, painting, writing and reading can open us up to receiving feelings of peace and create a platform for us to listen for our truth. Our inner divinity is that place where we feel at peace in the present moment and that all is well in our world.
We can visit a MEDITATIVE space making love, holding a newborn baby or watching a thunderstorm. When we allow ourselves to stop worrying about if we are getting MEDITATION right or wrong, and relax into a state of surrendered receiving we are tapping into divine peace. This is a MEDITATIVE space.
Some prefer to learn the traditional approach to MEDITATION like some like to go to a gym. Whatever works best as your discipline. Others like myself prefer to write, read, walk, swim garden or gently exercise in solitude. As a proud, unapologetic introvert I find others in my physical or spiritual exercise space draining, but many find it invigorating.
MEDITATION is all about our own heart and inner journey, so if being in a room with others is distracting for you as it is for me, why not relax and try some of the alternative methods I've suggested?
Edgar Cayce reminds us in simple terms that …
"MEDITATION is listening to the divine within."
Lotsa love Cynthia xxx
© Copyright 2016 Cynthia J. Morton Emotional Fitness™
This Word Vitamin is an excerpt from my latest bookset "The Four Seasons of the Heart". If you would like to order your own full set of Daily Word Vitamins one for each day of the year, in book form for yourself or as a gift for someone you care about just click on the SHOP tab and place your order.