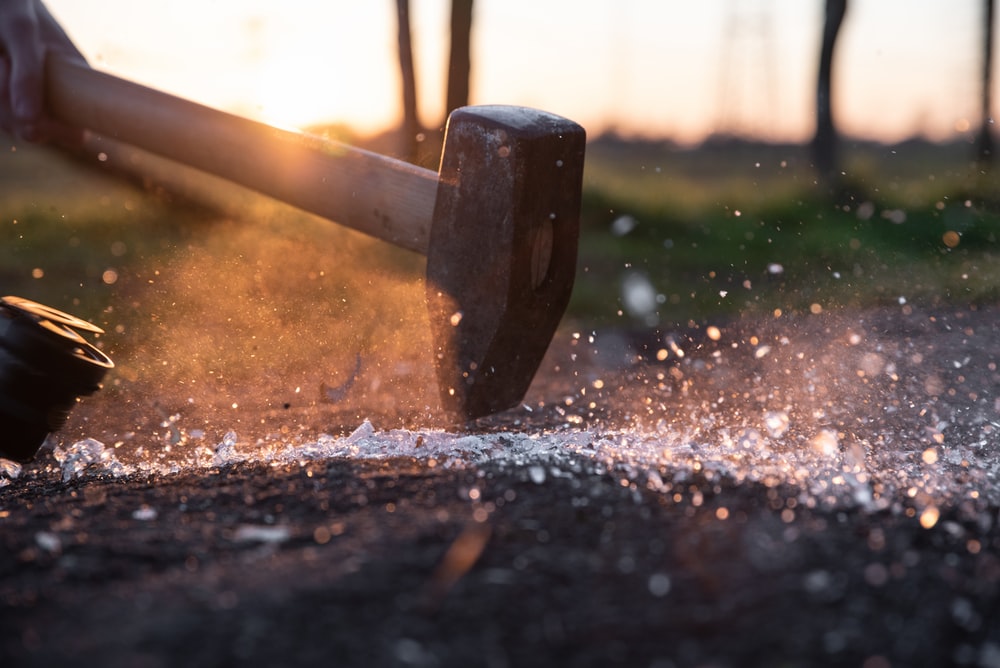 THE HONESTY HAMMER is too often used to harm rather than heal.
If being HONEST compromises our dignity we are using it destructively instead of constructively.
THE HONESTY HAMMER is something we learn to use from a young age. Our elders either model using it with love constructively to build trust, to repair and respect us in our relationships, or they misuse it swinging with fear destroying trust, demolishing hope and disrespecting us in our relationships.
Home truths are important for us all to face in life, as home is where our heart's truth lives.
When speaking our truth silently to ourselves or out aloud with others, let's use our HONESTY HAMMER carefully. It's important to remember how much a careless swing of THE HONESTY HAMMER to the heart can bruise deeply and damage relationships.
The truth can hurt or heal, it depends on whether love or fear is swinging our HONESTY HAMMER.
Our dignity and self-respect grows as we mature in direct proportion to our level of honesty with others and ourselves. If we seek to build a life with more dignity towards ourselves and with others we must be prepared to review our habits that involve secrets and shame. When we have nothing to hide or fear we live with more dignity and emotional responsibility.
It is an emotionally respectful heart that masters the powerful use of THE HONESTY HAMMER. An honest heart lives with the peace, comfort and silent strength of well-earnt dignity.
So let's check in with ourselves today when it comes to speaking our truth and swinging our HONESTY HAMMER in relationships.
Let's remember that age old truth, where honesty ends, loneliness begins.
Are we demolition experts or master builders?
Lotsa love Cynthia xxx
© Copyright 2016 Cynthia J. Morton Emotional Fitness™